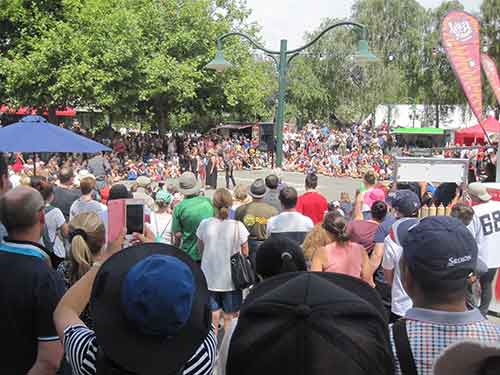 It's throwback-Thursday because in my city is the 25th year of the World Buskers Festival. Busking provides helpful reflection for worship – especially for worship leaders.
Last year, I reflected on busking becoming more "established". If that interests you, look back to that post.
I recently attended a stage musical, and also a Shakespeare play at the Pop-Up Globe theatre. In both events, there was more engagement with the audience (than say at a film). Busking principles were in evidence. They were breaking the fourth wall. If there is a fourth wall to be broken in worship, it is the "wall" between congregation and community-beyond-the-congregation.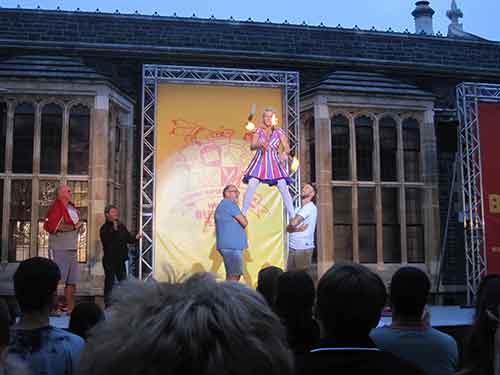 I want to remind people of the dynamics of busking:
Gather a crowd – from individuals and small groups to a united audience (and get it to grow)
Get the crowd to participate (clapping; call and response – there are standard ways of doing this that regular busking crowds know, and those who are new soon pick up from the regulars)
Go through your fixed routine, adapting it to the context, and to the reaction of the people
Send the people away satisfied and transformed (oh yes – get some of their money)
If you want to explore this model further, here are some previous posts:
Buskers – a model for leading worship
Busking & Liturgy
Buskers Lead Worship
If you appreciated this post, consider liking the liturgy facebook page, using the RSS feed, and/or signing up for a not-very-often email, …
Similar Posts: