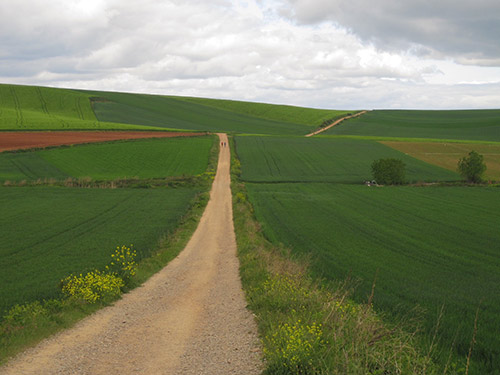 On his website, Bishop Kelvin Wright described being with his daughter for Christmas in a township with "playgrounds everywhere and four new primary schools, each with a roll of over 700 children, and an impressive new high school has just finished its first year." In trying to see where they would go to church for Christmas, if you wanted to go to an Anglican Church, you had to know that this was part of a parish 12 kilometers away which "has a static web page that hadn't been updated in a while, …and anyway, had no mention of Christmas service times… So it was, that for the first time in 45 years I didn't attend an Anglican service on Christmas Day." [Read more of his post here].
My response to Bishop Kelvin included
I really wish your critique of Anglican online presence and the ability of Anglicans to offer quality worship within a contemporary timeframe surprised me, but, after a decade of offering free advice on how to be online in a simple way, and many decades of energy expended in how to run services well, I can only conclude: often, Anglicans just don't want to do those things.

Some have, of course, followed the suggestions – with spectacular results.
I recently happened to visit the website of an Anglican cathedral. It has not been updated since announcing that The Feast of the Transfiguration is a major feast in the Christian year appointed for observance on Sunday August 6, 2017! Read my lips: that means, like the parish Bishop Kelvin was writing about, not even Christmas services were publicised.
Excusing small congregations during a holiday period is part of the church's standard narrative – people are away. But those "away" people are somewhere – with New Year resolutions, time to reflect, issues to address, seeking new, different, and interesting experiences, and more time. Remember the days when there was information about the local church in the motel brochure, at the Information Centre, and on camp-ground notice boards? If that's too difficult now, why is there mostly such a poor online presence?
I can only conclude: often, Anglicans just don't want to do things – like be online in a simple way.
I was traveling recently. Staying at A, I realised that on Sunday morning I could go to church in A, or travel some way to B and go to church there, or even make it to C for a service there.
C had absolutely no web presence – not even on the diocesan website. B was mentioned on the diocesan website, but I had no way of knowing if its information was up to date, or if services varied through the January holiday period, etc. The church at A had a simple, one-page website. Attractively, it gave the service time, the date (so I knew it was up to date), a line about the focus of the service, and a couple of other bits of information. Clearly, each week the page is changed. It probably takes a few minutes to do. When I spoke to the priest about it after the service, I was informed the site is free.
Simple. Free. Effective.
I can only conclude: often, Anglicans just don't want to do those things.
If you appreciated this post, consider liking the liturgy facebook page, using the RSS feed, and/or signing up for a not-very-often email, …
image: my photo on the Camino 2015
Similar Posts: