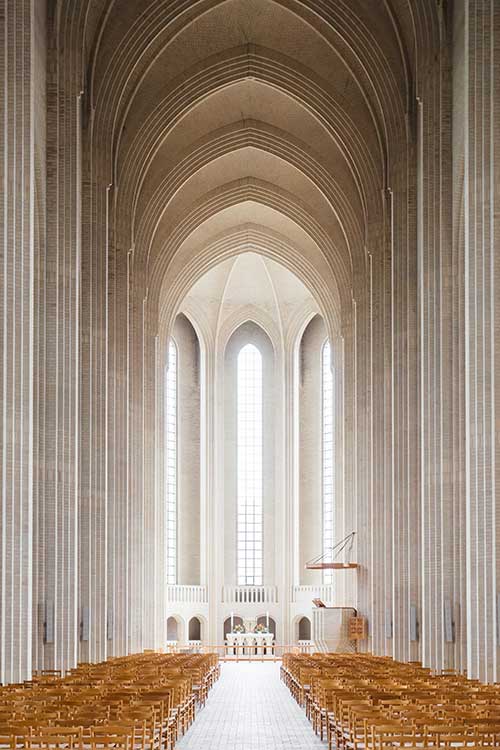 We are all aware of some of the results of coronavirus on church: changes in administering communion, closing down of services – including weddings and funerals – and so forth.
I have already written a blog post which included looking at the peer-reviewed science that
No documented transmission of any infectious disease has ever been traced to the use of a common communion cup… the risk for infectious disease transmission by a common communion cup is very low, and appropriate safeguards – that is, wiping the interior and exterior rim between communicants, use of care to rotate the cloth during use, and use of a clean cloth for each service – would further diminish this risk.

American Journal of Infection Control (Vol. 26, No. 5, 1998)
and that
Although intinction does not abolish all risk of infection to a parishioner, it does seem to reduce the risk over that of sipping from a common communion cup. …Intinction by the minister appears to be slightly more risky.

Journal of Environmental Health (Vol. 58, Issue 1; 1995)
We have now, at least in our (NZ) context, moved beyond that discussion. Administration of Holy Communion will be only in one kind – consecrated bread.
I urge prayer for all affected by coronavirus and for those working in relation to this pandemic be part of our regular prayers (when together and when alone), and that every Friday in Lent be a day of fasting and prayer for the victims of coronavirus.
I remind you, receiving both kinds at the Eucharist continued from the Early Church until the late eleventh century. Then the custom of the laity receiving only the consecrated bread began to grow. By the twelfth century, theologians such as Peter Cantor describe communion under one kind as a "custom" of the Church.
I have seen online reaction that not having the chalice for all overturns the English Reformation. Whilst not denying the importance of restoration of the chalice to the laity, it is notable that the first Act of Parliament during the reign of (the-"most"-Protestant!) King Edward VI (the Sacrament Act 1547) has:
…the said most blessed Sacrament be hereafter…commonly delivered and ministered unto the people of the Church of England…under both kinds, that is to say, of bread and wine except necessity otherwise require…

the Sacrament Act of 1547 (part 8)
[Of some interest, hopefully not distracting from the Reformation realisation that there may be a necessity requiring not receiving under both kinds, whilst other parts of that Act have been rescinded, this part still stands.]
Theologically, Fr Jonathan Jong responded (at this link here) with reference to 15th Century Utraquism (which maintained that communion under both kinds should be administered to the laity). Fr Jonathan reminds us of the doctrine of concomitance: The Risen Christ is not divided; the Risen Christ is fully present in the consecrated bread; the Risen Christ is fully present in the consecrated wine.
I have, online, also seen reaction to Roman Catholics stopping administering communion on the tongue. As with Anglicans and the chalice, there are RC agreements that a person may receive in the manner they wish – if they want the consecrated bread on the tongue, they say they have a right to this.
I repeat what I have said earlier: "one must discourage the taking of church-style legal action against whatever decisions are being made with the best of intentions for the duration of this epidemic".
I have also seen online, the argument that these decisions are infantilising the laity, that laity are capable of making appropriate decisions themselves. This misunderstands the interconnectedness of communion. If a person insists on their right to receive on the tongue, the distributor's fingers may now be affected; if a person insists on their right to receive the consecrated wine, safe as I suspect this may be, I cannot assure that the next person to receive the consecrated wine will not be affected. And, leaving to those beyond the presider to individually decide whether to receive the consecrated wine or not may be affirming the freedom of conscience of laity (and other clergy) present, but this freedom would not be an option for the presider who is required to finish what is left at the end.
I am much more concerned about the loss of the rights of the laity by the clericalism that abandons our agreements about worship Sunday by Sunday outside the context of a crisis – where all is decided by the one leading worship. I am concerned when a Church has headed so far in the direction of anything goes that all that is left to the laity is to shop around for something that "fits what s/he is comfortable with". Let's talk about that more maybe another time – currently, we are trying to keep all as safe as possible in one of the defining moments of our time.
NZ's Patient six shared communion chalice at south Auckland church
Kiwi churches drop services, holy water and shared chalices
In researching for this post, I checked diocesan and major parish websites. I continue to be appalled by our online lack-of-presence. Some sites had not been updated since last year. Some had their latest information providing Christmas services! We may be heading towards church buildings closing and services being stopped. Many are already at such a stage. In such a context, we live in the Third Millennium – having resources and information online and digitally available is now a must. I am going to call neglecting our digital presence a Third Millennium sin.
For those with no services, and receiving communion in no kind, I remind you:
When people who desire to receive the Holy Communion are unable to do so for any other reason, their desire and such prayers as they are able to offer ensure that they do spiritually receive the body and blood of Christ.

A New Zealand Prayer Book He Karakia Mihinare o Aotearoa page 729
Similar Posts: