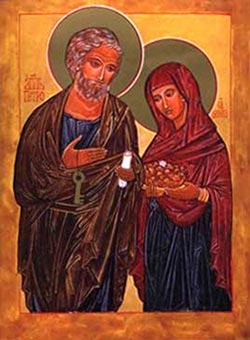 If there is a spectrum – from those who treat communion as the reward for good behaviour to those who see it as one of God's gifts to fix our human sinfulness – then I'm firmly at the latter end of that spectrum.
So I pray the rumours are correct, and may Pope Francis work towards a pastoral solution which allows more of us sinners to benefit from the grace of the sacraments. I am a sinner. My particular sins may not include divorce, but I come to receive communion "for the forgiveness of my sins".
Pope Francis continues to make waves, in this supposedly most-secular of countries, with yesterday's newspaper running a story by Ruth Gledhill from the Times
At present, the many thousands of divorced Roman Catholics who remarry cannot receive the sacrament that is central to the practice of the faith.

However, Pope Francis has convened an "extraordinary synod" in October next year on the subject of the family, and on his flight back from World Youth Day in Brazil the Pope told journalists that it would explore a "somewhat deeper pastoral care of marriage", which would include the question of allowing Catholics who were divorced and remarried to receive Communion.
Unfortunately, the story continues with a tiresome re-spin of the Reformation:
One significant consequence of the doctrine was the Reformation: Henry VIII was not permitted to remain in communion with Rome after his divorce from Catherine of Aragon and his marriage to Anne Boleyn.
Anyone who understands the Church of England and its history will realise that the Church of England, of course, has historically been one of the most uncompromising in its restrictions on divorcees. Repeating false propaganda does nothing to move real dialogue further. Henry VIII certainly never asked anyone for a divorce!
NZ Anglicanism has for decades now abandoned its mummy's rigour, and allowed all sorts of sexual configurations. For heterosexuals. Including rites of blessings of divorce, and blessing (read marriage) for serial monogamy – particularly popular in NZ. For heterosexuals.
Last week, unsurprisingly to me, the Human Rights Tribunal dismissed a complaint against the Auckland Diocese over its decision not to allow a gay man to enter an ordination process.
Its ruling, unfortunately, also continues a tiresome re-spin: that if someone was ordained while in a committed same-sex relationship, then there is
a serious risk of having the …validity of the ordination challenged through the Judicial Committee [Section 53, page 13]
Yes, that may very well be correct. That this originates from the meeting of NZ Bishops may best be understood as an admission that, like the spin on the Reformation, it acknowledges an extremely impoverished theological formation. The validity of ordination in no way is dependent on the worthiness (read sinlessness) of either the one ordaining, nor on the one being ordained. This is elementary orthodox Christian teaching. That the bishops so publicly acknowledge that there is "a serious risk" of such a ridiculous and clearly-erroneous challenge originating from one of their dioceses should redound on them to urgently get some better theological formation underway amongst the people whom they shepherd.
We need rigorous theological formation. We need compassionate pastoral application. Three cheers for Pope Francis!
Similar Posts: