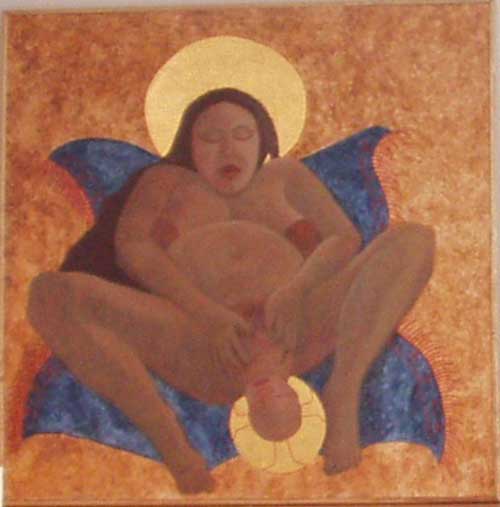 The Crowning – by Sara Star
Any words I say could too quickly detract from rather than add to this image. I am grateful to my e-friend, Rev. Scott Gunn, for pointing me to it on Christmas morning.
The original is in acrylic paints and 23 kt gold leaf on a 5ft/1.5m hand-built, wooden-frame canvas.
During this Southern-Hemisphere, Aotearoa-New Zealand, go-slow season sometimes your comments may take longer than usual to get through moderation…
If you have not done so already, I encourage you to "like" the liturgy facebook page.
Similar Posts: