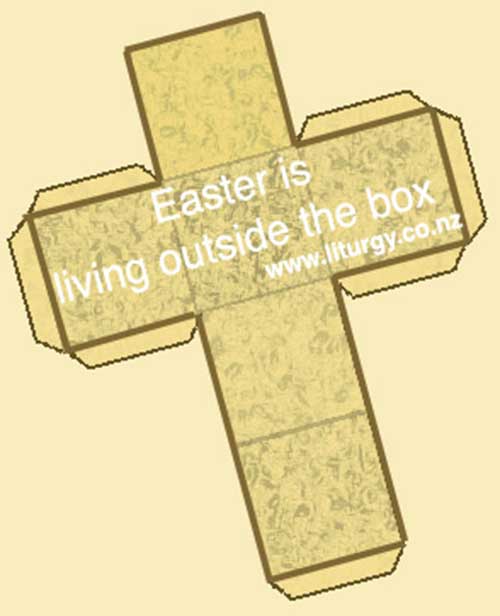 Let us pray (in silence) [that the Risen Christ draw us into the life of God]
pause
O God,
you make this most holy night to shine with the glory of the risen Christ,
stir up in your Church a spirit of adoption,
so that, renewed in mind and body,
we may dedicate our lives wholeheartedly to your service;
through Jesus Christ
who is alive with you,
in the unity of the Holy Spirit,
one God, now and for ever.
Amen.
The history and commentary for this ancient, shared collect is found here: collect for Easter.
Here are Easter services:
Many people like, from time to time, to add a badge to their website or blog. Here is one for the Easter Season: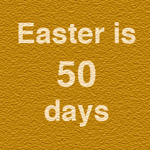 The HTML for adding the above badge to your blog or website is:
Then, there is the "living outside the box" badge at the top of this post. The HTML for adding that to your blog or website is:
A smaller version of this image:

The HTML for adding this smaller badge to your blog or website is:
Here are other resources for Holy Week:
If you appreciated this post, do remember to like the liturgy facebook page, use the RSS feed, and signing up for a not-very-often email, …
Similar Posts: