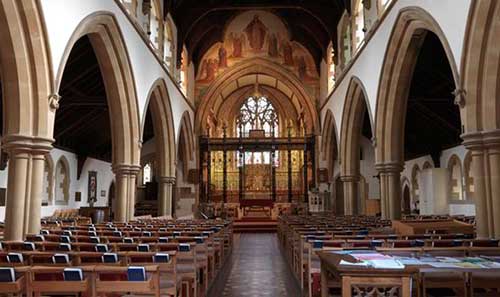 Doing the social-media rounds is the recent Guardian editorial on disappearing Christianity: suppose it's gone for ever? It reflects on the British Social Attitudes data and says,
The study also shows that Christianity is extremely bad at either making converts or retaining cradle believers. The two big denominations, the Catholics and the Church of England, lose at least 10 members for every one they convert. The figure for Catholics would almost certainly be worse were it not for immigration from Eastern Europe and South East Asia. It is only the smallest and most self-consciously sectarian forms of Christianity that manage to retain believers, in part no doubt because they feel cut off from the society around them.
I don't think the reality would be any different in New Zealand. My guess would be that it is "worse". Attending an Anglican service in a town here recently, there was the vicar, in his mid forties, and three visiting young people from a Pentecostal church, interested in visiting an Anglican church. Other than that, I don't think there was anyone under about 60 years old, certainly no one under 50…
NZ Anglicanism keeps no national statistics. My guess is that there will be between 20-30,000 people in Anglican pews this coming Sunday. That's about 0.5-0.7% of the population. I would guess that the percentage of those attending under 50 years old is very low.
Two decades ago, I would have suggested that we needed (and could afford) an Anglican parish for at least every 10,000 people in the general population. I recently, formally asked, in relation to strategic planning for population movement, what would be the strategic population number that would signal the need to purchase land and plant a parish? The question was unanswered – and I was told that I ask awkward questions no one has thought about or discussed…
Half of the recent week's meeting of our General Synod Te Hinota Whanui (GSTHW) was occupied with debating blessing committed same-sex couples. There was no conclusion to the debate. There are echoes in the editorial:
Over the last 50 years "religion" has come to stand for the opposite of freedom and fairness. This is partly an outcome of the sexual revolution and of the long and ultimately futile resistance to it mounted by mainstream denominations. "The religious" now appear to young people as obscurantist bigots whose main purpose is to police sexuality, especially female sexuality, in the service of incomprehensible doctrines. Institutional resistance to the rights of women and of gay people was an exceptionally stupid strategy for institutions that depends on the labour of both. But the Church of England was so much a part of the old imperial state that life in post-imperial Britain was never going to be easy.
GSTHW declared a decade of mission in 2014. I think the Church of England, which actually keeps statistics, dropped more numerically during the Decade of Evangelism than in any other recorded decade. Certainly every diocese, with the possible exception of London, ended up in a weaker position at the end of the decade than it had been at the start, up to -30% across an aggregate basket of indicators. And the churchmanship of the diocesan bishop made no difference to the results.
The Telegraph's response to the church statistics is to encourage the use of the model of advertising:
Imagine, say, that the Anglican Church was like Tesco. If Tesco stopped advertising, people would stop shopping there. If Tesco constantly banged on about how its own products are old fashioned and in need of updating, people would stop shopping there. If Tesco said that it would be nice if you'd visit once in a while but entirely understood why you don't, people would stop shopping there. Christians have become their own worst enemy – killing their faith with silence.

Advertise. Speak up. Tell people about your beliefs. At the centre of the faith is the truth that Jesus died and rose from death to herald a new era. The power of the Good News is so great that it cannot fail to win converts. Time to share it.
I regularly write about the poor quality of church communication, websites, even traditional means of church communication such as notice boards and newspapers. Parishes (with exceptions that prove the rule) seem incapable of using social media. That is the place where anyone under the age group of the pew-sitters now lives (and many of the pew sitters do too). They promote fund-raising events far better than core business – so you can find out easily when the parish fair is, but good luck trying to find out about services.
Services, also, are often constructed with a visitor-focus, working on an old paradigm that people interested will just wander in from the street. Evangelism has been reduced from lay people witnessing to Christ's life in word and deed in their daily life and work to hoping people will come to seeker-friendly church services. Lay ministry has been diminished by clericalisation from transforming the world to getting them to be more clergy like up the front to lead bits or chunks of a service. Worship has been reduced from transforming and recharging ourselves in God's presence to go out once more to love and serve, to poetry recitals from pages in a book or shows competing badly with theatre and pubs.
I saw two other articles in response to the statistics. The Church Times provides further statistics that the church has hardly any converts. And Stephen Cherry's Blog makes a good point not to see evangelism as selling God as a thing (I absolutely agree – but I hadn't taken the Telegraph article in the literal manner that he does). The point that Stephen Cherry makes that I do want to underscore, is that we who are people of faith live that faith now with people framing that with the axes of fundamentalism and antitheism.
Reading back over my post, I realise I've rambled a bit around the original Guardian editorial. What might be some of the things I hope for in bullet points?
Quality communication including contemporary means on social media
Quality services that are numinous, transforming, sending us out energised to love and serve
Quality formation of Christian leadership – priestly study, training, and formation that communicates with people's real, contemporary concerns, issues, and questions; and enables them to facilitate numinous worship
Keeping statistics and being honest about them and using them for strategic planning
What might be some of your responses (rambling or otherwise)?
If you appreciated this post, do remember to like the liturgy facebook page, use the RSS feed, and sign up for a not-very-often email, …
Similar Posts: