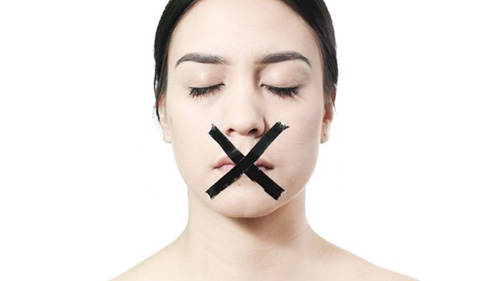 A lot of articles have recently been discussing the New Zealand law concerning publicly talking about a person's suicide. The law is that, until the Coroner has ruled that it was a suicide, people cannot talk publicly about this.
Most people will be very aware of the understanding not to encourage "copycat suicides".
Many will also aware of the strictures previously around someone who has died by suicide in many Christian traditions. Thankfully, those strictures have changed. In NZ Anglicanism, not only would a Christian funeral be offered, but the formal Prayer Book has a specific prayer:
Compassionate God,
we ask you to receive N,
who has died by her/his own hand.
Grant that the knowledge of your love and mercy
may comfort those who grieve for her/him,
strengthen our assurance of your redeeming purpose
for all your children,
through Jesus Christ your Son.
Amen.
(NZPB/HKMA page 857)
It appears, however, that this prayer, and pastorally-sensitive addressing this particular person's suicide at the funeral, is illegal.
My practice would be to acknowledge the suicide (with the understanding of the family) especially if it was common knowledge, highlighting that the person is loved by God, that each of us are so loved, and in acknowledging the depth of darkness for the person who has died, stressing that if any of us ever, in such darkness, considered this to realise the love that God and others have for us, the support that is there, and how we feel at the loss of this person…
We need to pastorally address any sense of responsibility for the death.
Sometimes, at a funeral, a central element that we are all aware of, is not mentioned, and it may feel like we are present at another person's funeral. Not mentioning the suicide of the person can be like that.
The standard NZ Anglican work on (pakeha) funerals, Earthed in Hope, has a full chapter on suicide and echoes my approach:
It is necessary to expand [the introductory statement] to openly name the death as suicide with honesty and compassion. (page 248)
I realise the sensitivity of what I have raised, and hope I have raised it as best I can. From the current outpouring of artices, it does appear that the law makes praying the above prayer and following my pastoral practice illegal.
The image for this post is the one regularly being used in the media on this discussion.
Other recent articles not in the above links:
Suicide and mental health: NZ's quiet crisis
The 10 lessons I learned after my young son killed himself
Grieving mum speaks out about son's apparent suicide
New Zealand needs to talk about suicide, bereaved dad says
The silent treatment: How one mum has been stopped from talking about suicide
'Taboo-ness' around suicide in New Zealand needs to end – bereaved mum
The NZ approach may mean we terribly underestimate the issue here. An expert has warned that as many as 33 people are die by suicide each week.
WHERE TO GET HELP
The Mental Health Foundation's free resource and information service (09 623 4812) will refer callers to some of the helplines below:
Lifeline (open 24/7) – 0800 543 354
Depression Helpline (open 24/7) – 0800 111 757
Healthline (open 24/7) – 0800 611 116
Samaritans (open 24/7) – 0800 726 666
Suicide Crisis Helpline (open 24/7) – 0508 828 865 (0508 TAUTOKO). This is a service for people who may be thinking about suicide, or those who are concerned about family or friends.
Youthline (open 24/7) – 0800 376 633. You can also text 234 for free between 8am and midnight, or email talk@youthline.co.nz
0800 WHATSUP children's helpline – phone 0800 9428 787 between 1pm and 10pm on weekdays and from 3pm to 10pm on weekends. Online chat is available from 7pm to 10pm every day at www.whatsup.co.nz.
Kidsline (open 24/7) – 0800 543 754. This service is for children aged 5 to 18. Those who ring between 4pm and 9pm on weekdays will speak to a Kidsline buddy. These are specially trained teenage telephone counsellors.
Your local Rural Support Trust – 0800 787 254 (0800 RURAL HELP)
Alcohol Drug Helpline (open 24/7) – 0800 787 797. You can also text 8691 for free.
Similar Posts: