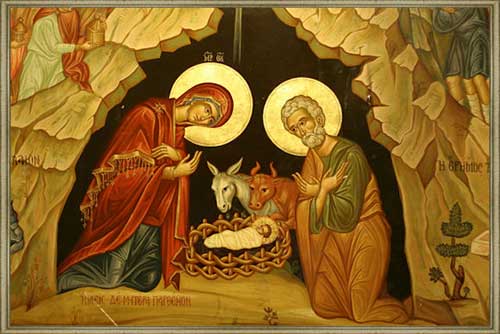 When the song of the angels is stilled,
When the star in the sky is gone,
When the kings and princes are home,
When the shepherds are back with their flock,
The work of Christmas begins:
To find the lost,
To heal the broken,
To feed the hungry,
To release the prisoner,
To rebuild the nations,
To bring peace among people,
To make music in the heart.
Here's a couple of ideas that can embody Christ's life of love, justice, inclusion, and equality into our shared, public, political life:
Universal Basic Income
A universal basic income for all, a flat taxation rate for all, and an asset tax:

More information: Perce Harpham
Finland's Day-Fine System
With our fixed-fine system, poorer people are penalised – the wealthy barely feel it. In Finland, since 1921, fines can be in proportion to one's income.
So, when businessman Reima Kuisla was caught doing 103km/h (64mph) in an area where the speed limit is 80km/h (50mph), authorities turned to his 2013 tax return, the Iltalehti newspaper reports. He earned 6.5m euros (£4.72m) that year, so was told to hand over 54,000 euros.
These are but a couple of different ways to do things. We too quickly take the way we do things for granted. What ideas do you think can improve life?
*****
… in the Southern Hemisphere, and certainly in Aotearoa-New Zealand, this is our go-slow time…
If you appreciated this post, do remember to like the liturgy facebook page, use the RSS feed, and signing up for a not-very-often email, …
Similar Posts: