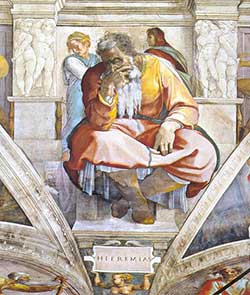 On Sunday we began reading Jeremiah (if you use the "Continuous" Hebrew Bible option of the Revised Common Lectionary RCL).
We have about nine weeks to read prayerfully through Jeremiah together.
What resources do you find useful in relation to Jeremiah?
What ideas do you have for working our way through this text? What ideas do you have for worship around this text? Hymns? Songs? Video clips? Maps? Stories? Any ideas and resources at all to share with each other here?
UPDATE three commentaries are recommended in the comments on the Liturgy facebook page.
Similar Posts: