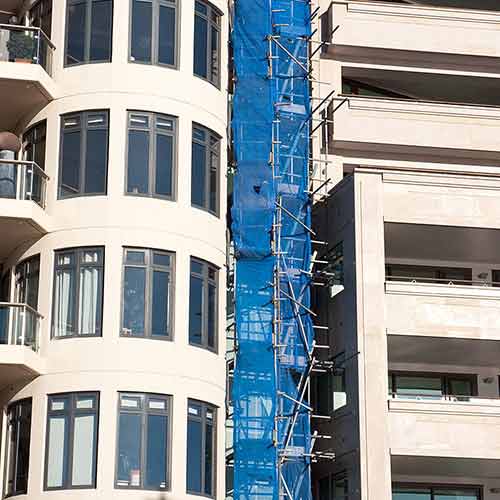 Last week, in the newspaper, I read an article about a new book, Rottenomics. The book is written by journalist Peter Dyer and describes the NZ "leaky building" phenomenon of buildings that have been found to suffer from weather-tightness problems to the point of being structurally unsound.
Some buildings became unhealthy to live in due to moulds and spores developing within the damp timber framing. The repairs and replacement costs that may have been avoided were estimated in 2009 to be approximately $11.3 billion.
As I read the article about the Rottenomics book, I could not help myself (I know, it's the plague for all preacher-priest-parable-producers). What I was reading seemed to parallel parts of the NZ Anglican Church and its recent history.
Rottenomics indicates, statistics are not being kept well:
The total cost to fix all of New Zealand's leaky homes would be $47 billion, probably.
So – the cost is about 4-5 times what many people thought! [And to put it into perspective for non-NZ people, the cost is about $10,000 per head of population; or about a fifth of NZ's GDP. Yes – it's BIG, people!]
In the Anglican Church in Aotearoa, New Zealand and Polynesia, useful statistics are not readily available or may not exist at all. For example: approximately, how many people are there actually in Anglican churches nationally each week? And see more below.
In summary, NZ's leaky buildings are due to the combination of weak rules and poorly trained-and-formed builders. [Stronger rules and/or well trained-and-formed builders would have prevented producing leaky buildings.]
Dyer put the blame for the debacle on both Labour and National, both of which governed New Zealand by turns through the 1987 to late 2000s during which a neo-liberal agenda of de-regulation saw untested building products and techniques flood the market.

It also caused a massive de-skilling of builders resulting from the closure of government-run technical training bodies.

That collective political responsibility could be behind the failure to properly account for the leaky building disaster through a royal commission.

Rottenomics article
NZ's Anglican Church, in the last three decades has (similarly) had a combination of weak rules and poorly trained-and-formed clergy.
In the 1980s (keeping to the parallel, when building regulations were strong and clear, and builders well trained and formed) I sought to test my vocation to the priesthood. There were about forty from my diocese who put their names forward. After a rigorous process, four of us were accepted for training and formation. There was no question: we, and our spouse (for those married) were required to resign our jobs, however well paying (generally, postulants for ordination had had some previous career). We all moved to the national seminary in Auckland. The seminary, St John's College, was accredited to offer degrees and other tertiary qualifications. Resident lecturers worked ecumenically (RC, Anglican, Methodist, Baptist). We were obliged to follow a rigorous spiritual discipline, and we were allocated to a series of different pastoral placements.
After this seminary training and formation, we had several years of curacy, ministering under the daily oversight of a highly-experienced priest. Then, we were assigned to serve sole-charge in a numerically-smaller worshipping community before being trusted with larger responsibilities, all the while participating in ongoing training and formation.
Every year, there was a review of the life and ministry of each clergy person, overseen by Archdeacons, and that rigorous process culminating in an extended meeting with the bishop.
Since that time, three decades ago, in NZ we now have no idea what proportion of clergy have what kind of training and formation. Certainly, the percentage that have anything like the training and formation I've described above is minimal.
And the church's rules are now weak, confused, and confusing. We could start, for those who need a starting date, with the removal of the ideal of requiring clergy to follow the discipline of daily prayer. Removing that discipline required real tenacity by those who wanted to see the disciplined Anglican life dismantled. It required the long and complex "Twice-Round" process of General Synod, diocesan synods, hui amorangi, General Synod again, etc. Then, The Worship Template was introduced (come in – do something – leave). A Form for Ordering The Eucharist (a bullet-point list of headings originally intended and authorised only for rare occasions) was altered and is now authorised to be used for any and every Eucharist. An Alternative Form for Ordering the Eucharist was authorised with a similar bullet-point-list-of-headings format but extending the options for the Eucharistic Prayer beyond NZ (and NZ's framework Eucharistic Prayer) to any authorised in the Anglican world – including frameworks elsewhere. A Form for Ordering a Service of the Word was authorised.
The confusion was highlighted when General Synod Te Hinota Whanui itself quietly admitted that for decades what it had been authorising was actually inconsistent with the 1928 Act of Parliament and lacked fundamental authorisation in the first place.
As to clergy training and formation, our (small) church cannot come to any agreed standards. Are there even easily-publicly-available standards of individual episcopal units or bishops?
Call me naive, but I think there is a huge yearning for a community of shared spiritual discipline with a well-trained-and-formed leadership – the ideal of Anglicanism. Instead, the Anglican Church of Or appears to follow our surrounding culture, where NZ is a laboratory for trialing the far edges of such ideals as postmodernism.
We live with "the legacy of the era in which the country forgot how to build weathertight homes" …"There's great comfort in denial, especially in government," Dyer said. …The collective failure to face up to leaky homes meant the country continued to built homes that would one day leak.

Rottenomics article
All the people did what was right in their own eyes

Judges 17:6; 21:25
Hear what the Spirit is saying to the Church.
image source: Leaky homes, Oriental Bay, Wellington (NZ) by Phillip Capper (photo adapted by me)
Similar Posts: