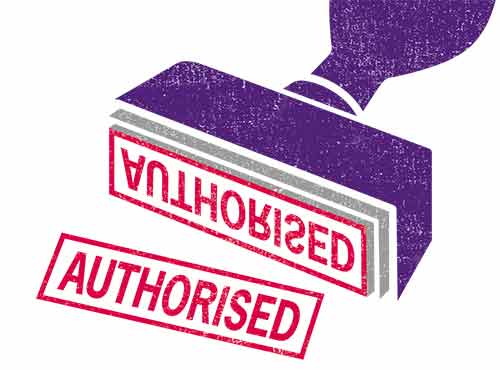 We have done those things which we ought not to have done
General General Synod Te Hinota Whanui (GSTHW) at its recent meeting quietly acknowledged that our province's messy liturgical life, not to put too fine a point on it, is illegal. And it set in train an unprecedented process to start remedying this. Since GSTHW has now ruled that much of our liturgical life has been inconsistent with the 1928 Act of Parliament and lacked fundamental authorisation in the first place, it will be interesting to follow whether such activities cease, and what is done about past actions that have ongoing consequences – such as, for example, the bishops having used ordination rites that lack authorisation…
First, then, the good news: starting from discussions on this website, the Christchurch diocesan synod asked General Synod Te Hinota Whanui (GSTHW) to clarify
1) what is required,
2) what is allowed, and
3) what is forbidden
in our liturgical life.
GSTHW 2012 did not get to deal with this, and passed it on to GSTHW Standing Committee. This Bill, passed at GSTHW 2014, is the response to that. It now needs to go around all the diocesan synods and hui amorangi, back to GSTHW, and if it passes through all that, it then waits a year for anyone who seeks to challenge it. [This is quite different to what is formally reported here: that this has been "confirmed and passed into law" is obviously quite incorrect.]
The preamble of the Bill underscores the above:
Whereas General Synod/te Hinota Whanui in 2012 had been advised of a resolution asking for a review of the liturgical rules of our Church with a view to improving clarity and where necessary simplification, and
Whereas that resolution was not considered due to lack of time but was referred to the General Synod Standing Committee, which deemed it unable to be considered by them, and
Whereas the Common Life Liturgical Commission, the House of Bishops, and the Chancellors and Legal Advisors Group have considered these matters and recommend some amendments…
Breaking the Law?
The Anglican Church in Aotearoa, New Zealand and Polynesia is recognised as a voluntary compact with its own Act of Parliament, The Church of England Empowering Act, 1928. This Act allows certain changes to be made. This church can add to or alter the Formularies (agreed doctrine and practice), and, as part of that, under certain very limited conditions, can "permit experimental use of new or amended form of service":
Where a proposal to add or alter the Formularies has been approved by the General Synod with a view to its being made known to the several Diocesan Synods, the General Synod may by resolution determine that, after the proposal has received the assent of the majority of the Diocesan Synods, the experimental use of the new or amended form of service be permitted under such conditions and for such period (terminating not later than the last day of the next ensuing ordinary session of the General Synod) as the General Synod shall determine.
This possibility was added in 1966 as part of the process of revising the Prayer Book. [For a complete history, read my thesis].
But, even with the above as clear as possible, the church has actually produced a plethora of what it has been calling "experimental services" which obviously have no legal standing whatsoever. They are not on their way to becoming Formularies. They have not been approved by General Synod. They have not "received the assent of the majority of the Diocesan Synods".
Title G Canon XIV purports to be about the Authorisation of Forms of Worship, and Liturgical Standing Resolution (SLR3) purports to delineate experimental forms of service.
But the new Bill acknowledges,
The issues with Title G Canon XIV and SLR3 are two–fold – (1) inconsistency with the 1928 Act and (2) lack of fundamental authorisation in the first place.
The Bill then seeks to amend the church's Constitution by inserting into it a definition of "Authorised Services"
"Authorised Services " includes (a) Formularies, (b) Experimental uses as authorised by the 1928 Act, and (c) other services authorised under Title G Canon XIV.
Clergy and others, of course, vow and sign to only use "Authorised Services"*.
Now watch carefully: GSTHW 2014 now does something I cannot recall having seen before. It first indicates that Title G Canon XIV, that it has just mentioned in this Bill, is inconsistent with the 1928 Act and lacks fundamental authorisation in the first place. Then here's the bit I've never seen before: the Bill indicates that
Title G Canon XIV could then be repealed and replaced with a new Canon which effectively authorises the kinds of activities referred to in the current Canon and SLR3. [presumably once this Bill has gone through due process, all diocesan synods, hui amorangi, next meeting of GSTHW, lying a year on the table]
The current Bill, going through the process of the next three years, does not effect the Bill's intention!!! But it will be incumbent on future meetings of GSTHW (and the "twice-round process" I have described) to pass a revision of Title G Canon XIV after this Bill has become effective in three years time. Only then will we be clear what "Authorised services" are! The wording of this revision of Title G Canon XIV is not indicated. Furthermore, it is universally held that no meeting of GSTHW can bind future meetings of GSTHW!
It's not just the above that will need to be dealt with for a new "twice-round process" after this Bill has been confirmed, but
subsequent to that being confirmed, [there will need to be] the repeal of Title G Canon VI, and consequential amendments to Title G Canon XIV, and repeal of SRL3.
Someone cleverer than I will have to explain why all this was not put into this Bill and all done at the same time!
So we are now in limbo: We have just had GSTHW let us all know that we have no definition of "Authorised services". And, for at least the next 5 years or so, it seems we will not have the sort of definition that the current members of GSTHW want!
The principle of "Trust us we know what we are doing" clearly does not apply, as this Bill is saying loud and clear – "we've been doing it wrong for decades" and we haven't listened to those who have been telling us this…
Why might it matter?
Might this once again be about gays? That's where the church's current energy seems to be.
This meeting of GSTHW passed Motion 30 looking to organise a process and structure for blessing same-gender relationships. That motion indicates there may need to be alteration of the church's constitution and of going to Parliament. But there is not agreement about what is required [My position that blessing committed same-sex couples was allowed has now been explicitly forbidden by Motion 30]. People are getting their ducks in a row. And this Bill may be seen to be part of that.
The church has been perfectly happy with having its liturgical life being chaotic, and has, until now, avoided any attempts at clarifying what is required, allowed, and forbidden.
But those who do not want to see the church stumble its way into blessing or marrying committed-same-sex couples in the same way it has bumbled comfortably into lots of other changes, have started looking carefully at what actually is required, allowed, and forbidden. Intelligent discussion has begun looking at the Church of England Empowering Act (see post-GSTHW examples here and here).
In the discussion about ordaining gays, the possibility that such an ordination could be determined to be invalid was raised. Fears of a Title D (discipline) against a bishop are regularly raised in this regard. But bishops have happily been ordaining (including ordaining new bishops) using a variety of ordination rites other than the Formularies of ordination agreed to by our church [Something explicitly listed as misconduct for a bishop in Title D Canon II 4.3]. Now that GSTHW has ruled such ordinations as inconsistent with the 1928 Act and lacking fundamental authorisation in the first place, will such ordinations (and other so-called "experimental services") cease? And what will be done about such ordinations which have been done these past years?
But wait, there's more!
Might I presume that, initially, when people talked about authorised services, this concept was synonymous with the Formularies?
In the future revising of Title G Canon XIV that this current GSTHW is hoping for it says,


Services could be authorised by Bishops or whole Tikanga, but would have to be:

(a) Based on 'A Form for Ordering a Service of the Word' and/or 'An Alternative Form for Ordering The Eucharist' [being our existing framework for liturgical development]

An Alternative Form for Ordering The Eucharist is one of the more confused and confusing messes of our liturgical rules. To suggest to a future GSTHW that this be the basis for a revised Title G Canon XIV lowers confidence even further.
*****
*Clergy vow and sign that
In public prayer and administration of the sacraments I will use only the forms of service which are authorised or allowed by lawful authority.
Now that GSTHW has launched this attempt to define "authorised services", questions remain about what is meant by "allowed by lawful authority" which is nowhere defined as far as I can see. (Go back to where I was reading).
*****
This is my fifth post reflecting on General Synod Te Hinota Whanui 2014:
Similar Posts: