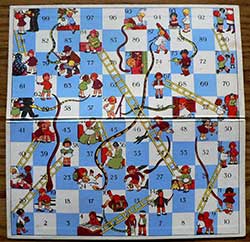 "Or", the board game, has simple rules. But can take a lifetime to master (sorry – "to mistress").
The board consists of the parishes and ministry units of New Zealand Anglicanism, the Anglican Church of Or.
To move along the board one can only move to an adjoining square if both parishes used a same reading at the Sunday service. You throw dice to find where you start on the board, and again where you are to conclude, and then you find a route by adjoining parishes that use the same reading to get from starting point to the ending point. Can be played by one or more players. The phone app is being developed.
UPDATE: People are demanding their money back – they find the game impossible to play. They are lucky if they can find two adjoining parishes that use the same reading. The production of the app has been halted indefinitely.
Sunday June 2 parishes and ministry units used any of the following:
The internationally, ecumenically agreed Luke 7:1-10
Or Te Pouhere Sunday – A celebration of the Constitution of this Three-Tikanga (three cultural streams) Anglican Church (Maori; Pakeha; Polynesia) using John 15:9-17 or Matt 7:24-29 or Luke 6:46-49 or John 17:6-26 (not in any rotation – just pick the reading you like)
Or Sundayising Corpus Christi and using the Church of England's John 6:51-58
Or Sundayising Corpus Christi and using the RC Luke 9:11-17
Or Following a series [Over some weeks starting at Mark 9 and then just stopping at another random spot, and now a series of themed sermons]
Or I can't tell yet on the parish website what was used this Sunday, but the Day of Pentecost was celebrated with Mark 2:1-12
Or…
I notice, yet again, that about a third of the parishes where I am looking online for what they read on Sunday do not have a website! Those that do have websites have encouraging up-to-date notices like "Christianity Explored is back for 2011"!!! [You know I may have a weird mind – but I seriously could not make this stuff up!]
I am not in favour of themed Sundays. I am committed to our ecumenically, internationally agreed three year lectionary.
If you want to celebrate AAW Sunday, Youth Sunday, Disabilities Awareness Sunday, Refugees Sunday, etc. do it with the agreed three year readings. If you cannot find a message about women, youth, disabilities, refugees – or cultural streams, in the set readings – you need better training and formation. Add it in the hymns and prayers. Do some of the set readings in Te Reo Maori, Fijian, Hindi, Samoan, Tongan,…
One (overseas) church, I saw on their website, was celebrating Youth Sunday. They did not depart from the set readings – they had a different young person preach at each of their four services.
How easy, if Three Tikanga was what you wanted to focus on, it would have been to preach from the gospel set for Sunday (Luke 7:1-10) about Jesus' attitude to the variety of cultures in his land!
Those parishes and ministry units that systematically and obstinately break their verbal and signed vows to follow the Revised Common Lectionary (RCL), and even complain of the way that the RCL is constructed – I have yet to see them produce anything that remotely approximates what the RCL gives us. One Anglican parish had as the Easter Day reading Acts 10:39-43. Another Anglican parish's Easter Day reading was 1 Peter 3:18-22. Christmas Service: 2 Corinthians 8:9.
Many have now missed the start of Paul's letter to the Galatians which internationally, ecumenically we are all reading for the next six weeks! What a loss for those who abandon our agreement and instead use theme readings that we read together at other times.
Similar Posts: