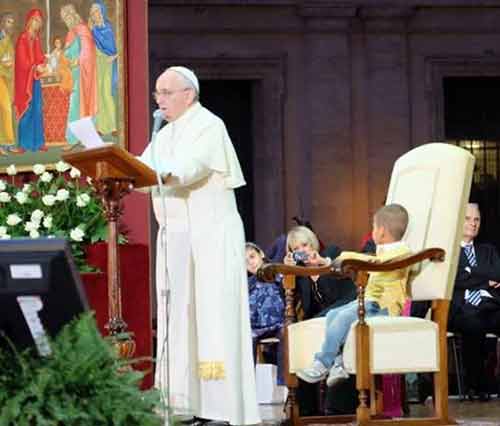 It is becoming a bit of a pattern…
It began with the story of Pope Francis bringing his chair (and a sandwich) to a Swiss Guard outside his room.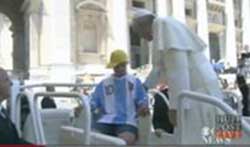 Pope Francis invited Alberto di Tullio (17), who has Down syndrome, to share his popemobile and to the amusement of many, including the Pope, Alberto spun around in the Pope's seat.
At Assisi a child leads the Pope to his chair: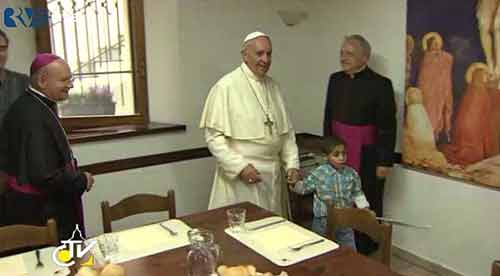 [This pattern may be a metaphor. This Pope may finally put some traction to the call of Vatican II (completing Vatican I) of real collegiality amongst the bishops…]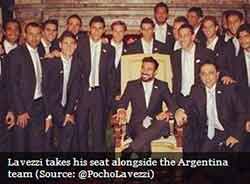 This is a photo from The Buenos Aires Herald. Argentinian Ezequiel Lavezzi and his football team visited the Vatican. Here the forward is seated in Pope Francis' chair.
[Remember the news story when Pope Francis didn't sit in his chair when greeting the cardinals straight after his election…]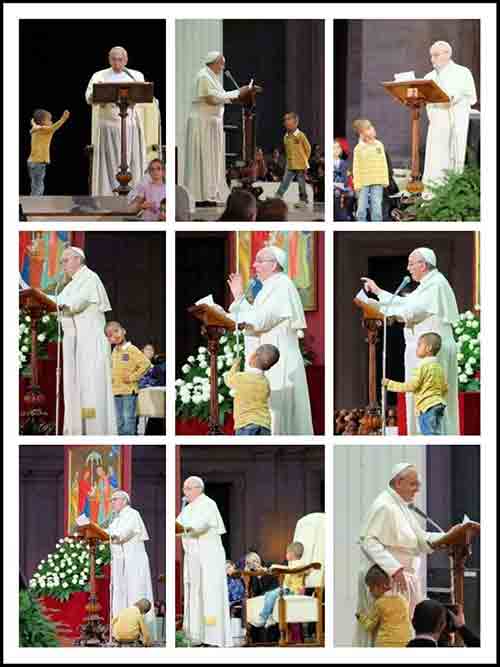 If you appreciated this post, don't forget to click "like" on the Facebook Liturgy Page, (there is also an RSS feed).
Similar Posts: