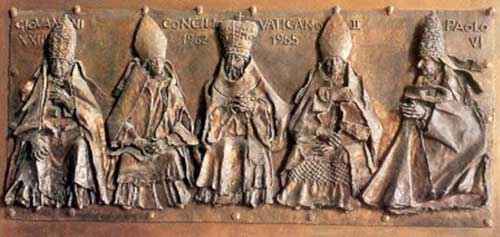 Lex orandi, lex credendi – the law of praying is the law of believing. Prayer shapes belief. Liturgy leads to theology.
But we also know that the relationship works the other way around: beliefs affect the way we pray. Theology affects liturgy.
Just this week (as just one example), I am watching a debate (yes – it gets heated) about changing third person (and hence, in English, gendered) pronouns to second person pronouns in the Magnificat (A New Zealand Prayer Book He Karakia Mihinare o Aotearoa follows this approach all the time). There is concern that changing from third to second person "removes the idea of proclamation and changes the canticle to private prayer".
The English Language Liturgical Consultation, in its work where theology affects liturgy, justifies the option of such a change:
In Hebrew prayer God is praised indirectly in the third-person as well as by direct address.
The third- and second-persons may alternate, as for instance in the Song of Hannah (1 Samuel 2) and frequently in the psalms. There is also ancient liturgical precedent for converting an original third-person address to the second-person, as in the Sanctus where the original "his glory" has long been rendered as "your glory." In contemporary English, direct address is more natural.

In the Benedictus and the Magnificat the third-person of the original generates a number of masculine pronouns—considerably more in English than in Greek or Latin. The Consultation has therefore offered alternative versions, in which the third-person is replaced by the second-person. (Praying Together, page 38)
Prayer and Belief – the relationship is complicated.
So, in a Throwback-Thursday way, here is an article (across three posts) I wrote about the 50th anniversary of the Constitution on the Sacred Liturgy (Sacrosanctum Concilium), the first document promulgated by Vatican II:
When belief shaped praying (part 1)
When belief shaped praying (part 2)
When belief shaped praying (part 3)
If you appreciated this post, consider signing up for a not-very-often email, and/or like the liturgy facebook page…
Similar Posts: