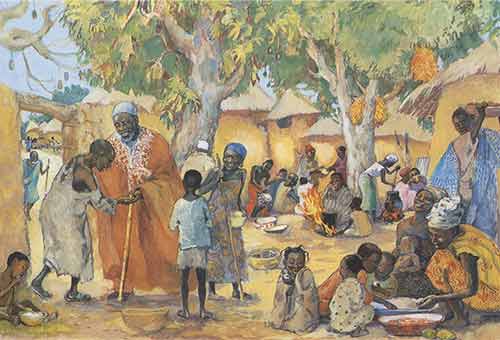 Let us pray (in silence) [that what is good within us may flourish]
Pause
God of power and might, [or Faithful God]
source of all good,
graft in our hearts the love of your name,
and bind us more closely to you
so that you nourish the goodness you sow in us
and, by your watchful care,
you tend and guard the good you have nourished;
through Jesus Christ
who is alive with you,
in the unity of the Holy Spirit,
one God, now and for ever.
Amen.
The above ancient prayer is used by Roman Catholics and Episcopalians/Anglicans and others. It has a long, shared history which you can find here with commentary and reflection: Ordinary 22. The above is my rendering in my Book of Prayers in Common.
Some other celebrations this coming week:
Sunday 28 August Agusting of Hippo
Monday 29 August: Beheading of John the Baptist
Thursday 31 August: Aidan; Jonh Bunyan
Friday 2 September: Martyrs of Papua New Guinea
Saturday 3 September: Gregory the Great
Do you have suggestions and resources for this coming Sunday?
If you appreciated this post, do remember to like the liturgy facebook page, use the RSS feed, and sign up for a not-very-often email, …
image source: The poor invited to the feast (Jesus MAFA)
Similar Posts: