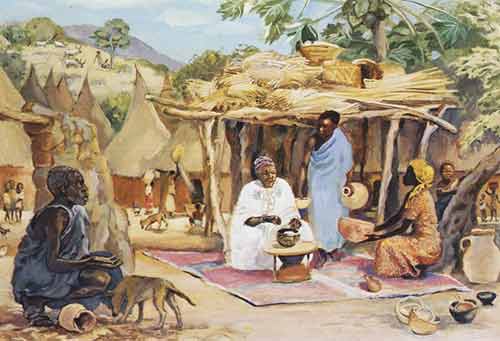 Let us pray (in silence) [that we may run to receive God's gift of God's divine life]
Pause
O God, [or God of heaven and earth]
you declare your almighty power
above all by showing mercy and compassion;
grant us the fullness of your grace,
that we, who are running to obtain your promises,
may be partakers of your heavenly treasure;
through Jesus Christ
who is alive with you,
in the unity of the Holy Spirit,
one God, now and for ever.
Amen.
The above ancient prayer is used by Roman Catholics and Episcopalians/Anglicans and others – and on the same day! It has a long, shared history which you can find here with commentary and reflection: Ordinary 26. The above is my rendering in my Book of Prayers in Common.
Many, at this time, celebrate Creation Season.
Some other celebrations this coming week:
Monday 26 September: Lancelot Andrewes; Cosmas & Damian
Tuesday 27 September: Martyrs of Melanesia; Vincent de Paul
Wednesday 28 September: Wenceslaus; Lawrence Ruiz and his companions
Thursday 29 September: Michael and All Angels
Friday 30 September: Jerome
Saturday 1 October: Suzanne Aubert; Therese of Liseaux
You can add your ideas and resources below.
If you appreciated this post, do remember to like the liturgy facebook page, use the RSS feed, and sign up for a not-very-often email, …
image source: The Rich Man and Lazarus (Jesus Mafa)
Similar Posts: