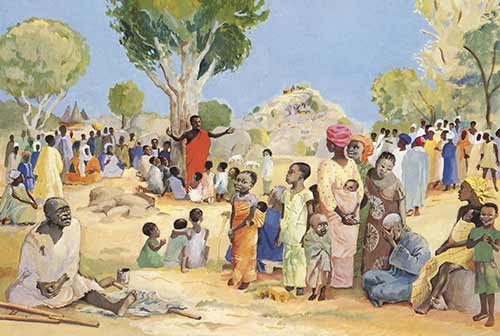 Let us pray (in silence) [that our hope in God may influence us daily]
Pause
Keep the household of your church, O God, [or Keep the whānau of…]
safe in your tender compassion,
so that we who entrust ourselves totally to your heavenly grace
may always be defended by your protection;
through Jesus Christ
who is alive with you,
in the unity of the Holy Spirit,
one God, now and for ever.
Amen.
The above is part of my attempt to provide a set of collects with history and commentary. It is shared by Roman Catholics, Anglicans (Episcopalians), and others.
Here is my commentary for this collect for Ordinary 5.
We call this Sunday "The Fifth Sunday in Ordinary Time", but in NZ Anglicanism, The General Synod Te Hinota Whanui rules have "Ordinary time is the period after the Feast of the Presentation of Christ until Shrove Tuesday". Being the Anglican Church of Or, we have two options for celebrating the Presentation of Christ this year – either 29 January or 2 February. In both cases, note however, this coming Sunday, 5 February, is the first Sunday in NZ Anglicanism's Ordinary Time. Our NZ Anglican 2017 Lectionary Booklet does not follow this, however, and (I agree with this rebellion!) calls 5 February, with the majority Christian position, "The Fifth Sunday in Ordinary Time". [I say, "note however" in the previous sentence, because in some years the NZ Anglican inability to decide when to celebrate the Presentation of Christ means that NZ Anglicanism's actual, rather than "rebellious", first Sunday in Ordinary Time will depend on when the community chooses to celebrate the Presentation of Christ.] What is now peculiar, in our NZ Anglican Lectionary Booklet's rebellion against our Church's rules, is that it has a "Fifth Sunday in Ordinary Time", but no First, Second, Third, or Fourth Sunday in Ordinary Time!
Other resources: textweek
Add useful resources in the comments below.
If you appreciated this post, consider liking the liturgy facebook page, using the RSS feed, and/or signing up for a not-very-often email, …
Similar Posts: