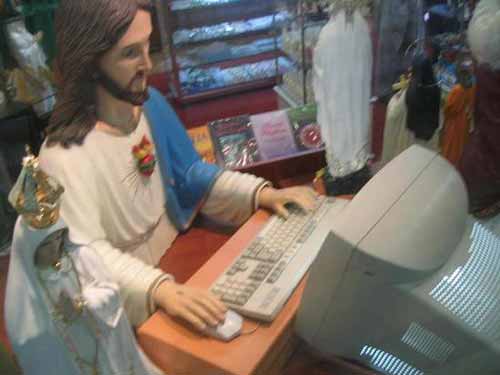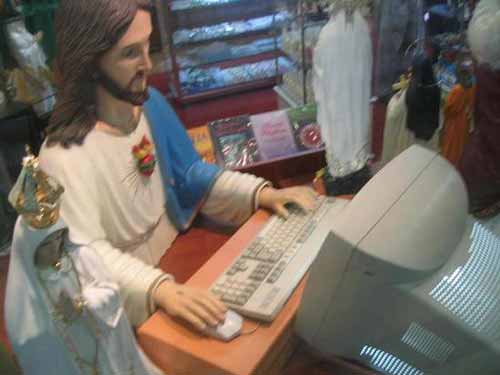 I was asked to write an article for the quarterly NZ RC magazine "Liturgy". This was published in the December 2016 edition. This is a publication of the Liturgy Centre. You can subscribe to the magazine by contacting Tina Coll tinac [AT] cda [DOT] org [DOT] nz . I am grateful for their permission to reproduce the article here:
After the Anglican Church published A New Zealand Prayer Book He Karakia Mihinare o Aotearoa (NZPB/HKMA) in 1989, I was invited to produce material to help people to better use that new book. Those resources grew into a book Celebrating Eucharist. As that book was my gift to others, in 2006 I bought the domain liturgy.co.nz and placed the book to be freely available online in full. And I was surprised to find how many visitors this site received and by the demand for more resources that supplemented my book.
Without any website knowledge whatsoever, I began to teach myself web design and administration. Unsurprisingly, I made a total, tangled mess of it. But the demand kept growing. When I got a better understanding of the technology, I completely rebuilt the site using different software. More recently, I have been rebuilding the site again using WordPress.
With the website, I added twitter (now about 80,000 followers) and a facebook page (now about 17,000 likes). So, this year, this NZ online presence of spirituality and worship celebrates ten years.
The Internet is like a new continent. If Christians don't have a strong, positive presence on the Internet then it is the same as Christians absenting themselves from continents where people live. I have been astonished by how much impact one person can have by making time to be a Christian presence on the Internet. As with continents IRL ('In Real Life' – offline), the Internet can be understood as sacred space. Together we can enhance the Internet one pixel at a time.
If I were starting off now, I would suggest that individuals and communities (including parishes) begin differently: build up a presence through facebook. I have had up to seven million views for one post on facebook!
Statistics point to people, on average, spending about about 5-6 hours on digital media a day – about half of that on a mobile. Add in many hours of TV a day and you are getting a picture of today's world. Are you participating in this? Is your community, your parish? Certainly, if we want to have a presence amongst younger people, we need to be involved in apps like Instagram. Our online presence needs to be mobile friendly. The use of videos is also a whole area that can be more fruitfully developed.
2017 celebrates 500 years since Martin Luther nailed 95 theses to the church door in Wittenburg beginning a reformation usually written with a capital "R". But that is certainly not the only reformation. It is 50 years since the closing of the Second Vatican Council – yet another reformation.
The Reformation that Martin Luther launched was aided by the then-relatively-new technology, the printing press. In many ways, Luther's banging in the nails sounded the end of the medieval period and the inauguration of the modern period. And we are now in a similar period of transition: the shift from the modern to the post-modern period. The technology undergirding that is the shift from the printing press to the Internet and the digital world.
The digital age is certainly affecting worship – particularly Protestant worship (to keep to the Reformation thread). Particularly with shrinking and aging congregations, there is often a push to mimic Televangelists and follow an entertainment-model of worship (encouraged by our life in the intentionally-enticing Internet). Are we in danger of becoming a shrinking club of novelty-idolising Baby Boomers living off our inherited funds and properties as we entertain ourselves into historical oblivion?
There is a well-known saying: Ecclesia semper reformanda est – we, the church, constantly reform, and need to reform, so that we can remain the same – faithful to our mission, our purpose.
Presence on the Internet is one dimension of our ongoing reform. Changes to the way we worship is another. My website is the intersection of those two developments.
As I intimated, a lot of Protestant worship would be unrecognisable to Martin Luther now. Early Christian worship stood in some continuity with Jewish roots, combining synagogue reading and prayers with home meal traditions to shape the Eucharistic rites that still form the skeleton of Roman Catholic, Anglican, Orthodox, and Lutheran services. Some of those basic frameworks, however, have been lost across the ever-increasing fragmentation of Protestantism.
In New Zealand, from an Anglican-Roman Catholic perspective, we may have passed the high-water mark of ecumenical liturgical agreement for a while. With A New Zealand Prayer Book He Karakia Mihinare o Aotearoa, Anglicans and Roman Catholics were using the same readings Sunday by Sunday. We were reciting and singing the same texts for the Gloria, Holy Holy, and so on. Since that time, though, on the one hand, Anglicans, in this country, have moved away, step by step, from staying with the material provided in NZPB/HKMA by allowing ever-greater variety so that one might speak of 'Anglicanisms' in the plural. On the other, Roman Catholics abandoned the ecumenically-agreed ICET/ELLC texts and followed the new Missal translation of 2010.
But, the 2010 Missal translation did reveal an ecumenical liturgical concurrence that had not been spotted previously. Because the 2010 Missal translation has moved away from every-day language to a more Cranmerian liturgical tone, I discovered that not only are Roman Catholics and Anglicans (internationally) using the same collects (opening prayers), but in many cases they are being used on the same day. I am working on a new Book of Prayers in Common and on history and reflections around each of those shared ancient prayers.
The other line of the intersection, mission and ministry online, is slowly increasing. Early adopters can help those who are just beginning. It may surprise some that mission and ministry online has much in common with ministry IRL ('In Real Life' – offline). Online presence is about developing relationships – you don't just dump your stuff on the Internet and then not engage with those who arrive. That was the situation in what is called web 1.0 (the internet in its early stages where there was little to no engagement with the author or with the content that was put up). Web 2.0 (where there is dialogue and encouragement to conversations) is about social engagement. Alongside the usual issues of any community and inter-personal engagement, there are the problems of trolls, spamming, anonymity, and the tendencies in some places to develop a very negative atmosphere. It is important to develop a culture of respect and playing the ball, not the person. Real persons with feelings and on their spiritual journey are reading these posts and comments.
In conclusion, we, the church, are in a time of reform. We need to be clear what our purpose is, and the best means to fulfil that purpose in our new context. There is a hunger for spirituality, and there is a hunger for community. The Internet, used well, can help nourish that hunger.
*****
NB – we are entering the Southern Hemisphere go-slow period. Posts may be less frequent; comments may take longer to go through moderation.
If you appreciated this post, consider liking the liturgy facebook page, using the RSS feed, and/or signing up for a not-very-often email, …
Similar Posts: