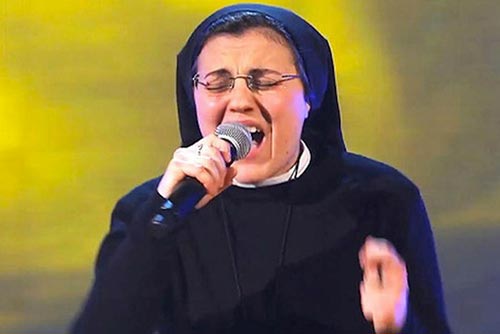 This week Sister Cristina Scuccia won The Voice Italy. This is how it began when she first met the judges at the start of the competition:
(You can get English subtitles by clicking on the fourth little icon from the right underneath the YouTube video.)
The 25-year-old sister is a member of the Ursuline Sisters of the Holy Family.
And when she wins – she says, "I want Jesus to come in here!" and then prays the Lord's Prayer:
Today is the Forty-ninth day of Easter.
Similar Posts: