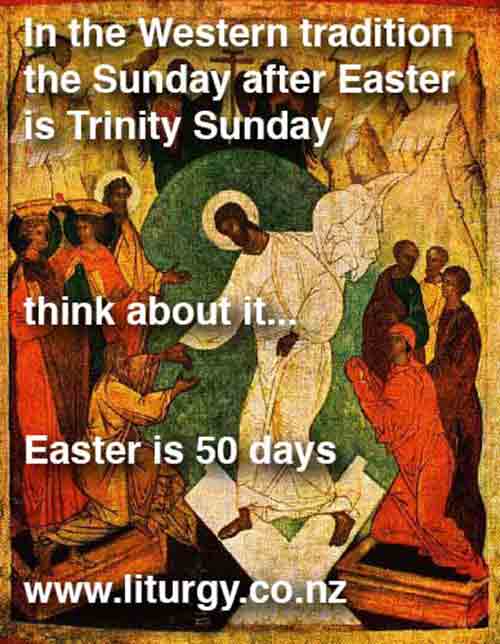 It is still Easter.
Yes, the Sunday after Easter Day is … the Second Sunday of Easter, Low Sunday; Station at St. Pancras; Thomas Sunday, Dominica in Albis [Depositis/Deponendis], Quasimodo, Divine Mercy, Octave Day of Easter,… but NOT the Sunday after Easter.
The Sunday after Easter is… [OK – you read the answer above].
It is still Easter.
I went to a Eucharist recently, with a large gathering of people, and the Easter candle was not even anywhere to be seen (at another service even the candles on the altar remained unlit – merely decorative – but that is another story…)
If you want to share the above image on facebook you can do so from here.
If you are a person who celebrates 50 days of Easter, there's more of us here.
Similar Posts: