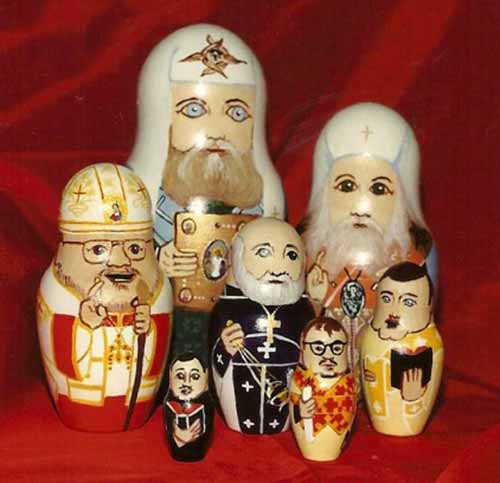 I keep seeing reference to being "ordained to the Transitional Diaconate" or being "ordained to the Vocational Diaconate".
As if the Transitional Diaconate and the Vocational Diaconate are different orders.
I would not be surprised if in the Anglican Church of Or there are examples where the ordination services for those two were actually different. Just as, for a time here, there was a category LONSAMs (Locally Ordained Non-Stipended Assistant Ministers) until I, and others, pointed out that there is no such Anglican concept of a different type of ordination called a "local ordination". Ordination is to the universal church – even if there are limits to the exercising of this ordination.
I am all in favour of having a debate whether once you are ordained a priest you thereby cease to be a deacon – but using the term "transitional deacon" can imply that this debate has already been concluded.
I am also in favour of debating per saltum ordination – being ordained directly to the order that we discern God is calling you to. Per saltum ordination clearly highlights the integrity of the diaconate rather than, as it is probably in the mind of most, having deacons as an apprentice priest – but restricted in what one can do.
I have met many "Vocational Deacons" who have transitioned on to priesthood. And I'm sure there are "Transitional Deacons" who have never transitioned to priesthood. Even under the Roman Catholic jurisdiction, there have been "Permanent Deacons" who have transitioned on to priesthood after their wife has died.
I know someone who (three decades ago) was convinced God was calling him to be a bishop. He is not a bishop yet. Should we refer to him as a "Transitional Priest"?
UPDATE: Some people in different parts of the world are now finding this website very stable – but are having difficulty posting a comment 🙁 I am looking into this, but if you are one of these people, do email me details to liturgy.co.nz [AT] gmail [DOT] com
If you appreciated this post, consider liking the liturgy facebook page, using the RSS feed, and/or signing up for a not-very-often email, …
Image: nesting clergy dolls – Patriarch, Metropolitan, Bishop, Priest, Deacon, Subdeacon, Reader.
Similar Posts: