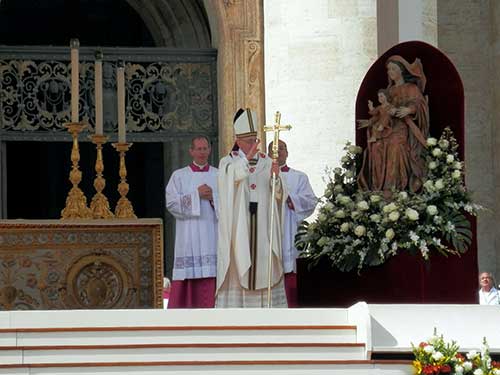 Last week, Pope Francis met with members of the Congregation for Divine Worship (CDW). On May 8 this year, the Congregation for Divine Worship is 50 years old.
After the centralising of liturgical power by Popes John-Paul II and Benedict XVI, Pope Francis has returned to the vision of Vatican II where, for example, authority in liturgical translations is held by local bishops' conferences.
Other denominations have been greatly enriched by Roman Catholic liturgical renewal, life, and scholarship. The approach of Pope Francis' motu proprio Magnum principium, with its respect for subsidiarity, has much in common, for example, with Anglicanism – at least in theory. In practice, liturgy can still be seen to have practices that are not conducive to growth into an ever-deepening relationship with God.
Without deep liturgical formation, training, and study, without contemplative foundations and solid theological agility, worship may provide short-term solace, entertainment, and momentary limbic stimulation, but it does not sustain for the long term – and by long term, I include for millennia.
In the worship wars of our church traditions, in our following the capitalist model of dividing into different worship-style communities, including within the same parish, including even worshipping in different rooms at the same time, it is worth reading Pope Francis' full address here.
If you appreciated this post, consider liking the liturgy facebook page, using the RSS feed, and/or signing up for a not-very-often email, …
Instagram's @liturgy is the new venture – if you are on Instagram, please follow @liturgy.
image source: Fczarnowski
Similar Posts: