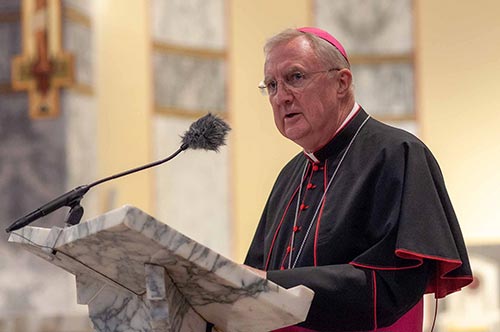 On 27 May 2021, Pope Francis appointed Archbishop Arthur Roche as Prefect of the Congregation for Divine Worship and the Sacraments. He succeeds Cardinal Robert Sarah who was well known for a very conservative, traditionalist approach – to the point of being publicly corrected by Pope Francis from time to time.
Now, Archbishop Arthur Roche has given his first major speech in this role. He presented the academic lecture for the opening of the Pontifical Ateneo Sant'Anselmo's academic year 2021-22. The lecture, entitled "In the earthly liturgy we participate in anticipation of the heavenly liturgy" (Sacrosanctum Concilium 8) – The study of the liturgy as an ecclesial service for a renewed spirituality.
I encourage you to read the speech here.
Certainly, this signals a shift away from the traditionalists, drawing towards a more moderated middle. But, this is not a radical, rapid pendulum swing to the opposite end. It was Pope Francis who appointed Cardinal Robert Sarah to the position, and Archbishop Arthur Roche helped to oversee the most recent "English" translation of the Roman Missal in 2011. He was the Chairman of the International Commission for English in the Liturgy from 2002-12.
The Tablet on this news
America Magazine on this news
Similar Posts: