Pope Francis puts on a medallion with an icon of the Virgin Mary and child given to him by Coptic Orthodox Church of Egypt's Pope Tawadros II when they exchanged gifts during their private audience in the pontiff's library, at the Vatican, Friday, May 10, 2013. (AP Photo/Andreas Solaro, pool)
It is never just a symbol. It is never merely a story. It is never only a ritual…
Receive a gift – put it on.
Wash feet.
Take the bus.
It makes a difference.
We saw what happened when an American couple wanted to give Pope Francis a new zucchetto. Cardinal Donald Wuerl, Archbishop of Washington, DC, tells them, "You can't do that." The Pope has other ideas.
This might start a veritable Vatican meme: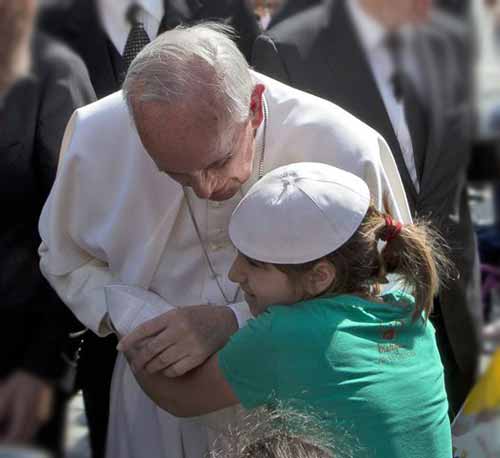 Similar Posts: