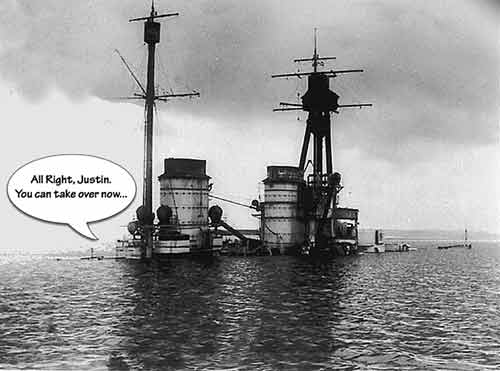 Definition of COMMNON

noun (pronunciation kəˈm nən)
A partial communion. An imperfect communion. A broken communion. A clayton's communion.

A commnon is what you have if you don't have a communion.

American spelling: comnon (as much non as com)

The term was first used by Rev. Bosco Peters in 2012
Some think the Anglican Communion broke when Gene Robinson was ordained as a bishop (2003). Communion is a complex concept, but if it does not include mutual recognition of validity of sacraments, it is not communion. Anglican neoDonatists (see Article XXVI) do not recognise his being a bishop, some of those do not recognise those who do acknowledge Gene Robins as a bishop. Some of the usual suspects refused to receive communion at the recent meeting of the Anglican Consultative Council.
But it was not Gene Robinson and his supporters that broke the Communion. It has been an Anglican Commnon since the ordination of women. My diocese is not in full communion with the Archbishop of Canterbury. Let us start to be honest with ourselves: our bishop, a woman, is not in full communion with the Archbishop of Canterbury (a requirement of being an Anglican Communion). The Archbishop of Canterbury cannot have the Bishop of Christchurch participate fully in an ordination service in his diocese.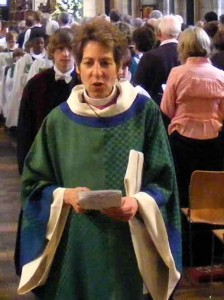 Obviously my bishop, being a woman, cannot function as a bishop in England. Since this week's vote in the Church of England's General Synod, one can no longer make polite English excuses about this being an accident of history. It is now an intentional decision.
I have a … (how can I say this on a family-friendly site?)… ummm…I have a Y chromosome and I was ordained by someone with a Y chromosome, etc. all the way back to the earliest church. I can function as a priest in all of the Church of England. Some, however, who were ordained by someone who has no Y chromosome, even though they themselves have a Y chromosome, will find some places in the CofE where they cannot so function. We are a commnon.
It is difficult for me to keep up with the alphabet soup of ACNA, GAFCON, FOCA; and I don't have energy for that in any case. There's always been plenty of groups claiming the title "Anglican", just as there are groups claiming the title "Catholic", "Evangelical", etc.
Personally I have no significant interested in defining or refining "Anglican" and what it means, and what is "really" Anglican, and what is not. I am interested in how to move forward into an ever-changing context with spirituality and the life of God.
Rather than talk about the actual issues, Anglicans have had a decade of sleight of hand. Gene Robinson; committed same-sex couples;… Oh! LOOK HERE! "Anglican Covenant"! We've had a Lambeth Conference where no decisions were made, and now a meeting of the Anglican Consultative Council which made decisions about motherhood and apple-pie. [Let's not embarrass ourselves or the outgoing Archbishop of Canterbury by having a decision on the "Anglican Covenant", and when we do talk about it, let's use English dissembling dishonesty politeness and put a province like the Anglican Church in Aotearoa, New Zealand and Polynesia, which voted "No" to the "Covenant", in the "Yes" column!]
A bit more honesty:
Let's be really careful with using "the will of God" type of language. Had the CofE legislation passed, would you have used "the will of God", or similar, in any of your reactions? If so, are you using "the will of God" language now? And vice versa: if you are using "the will of God", or similar, in response to the No vote – would you have used it, hence, had it been a Yes vote?
Protestant sola-scriptura has had another body blow. The arrogance is tiresome when either side says, "you have to do more thorough exegesis"; "you just have not done your exegesis deeply enough";… The scriptures, by themselves, are not going to provide the answers for women in ordained ministry, for committed same-sex couples, not even on marriage and divorce,… A little honesty from those who uphold protestant sola-scriptura: it does not lead to clarity and unity; it has led year by year inevitably to new disagreements and more divisions.
We either, on these sorts of issues, learn to live together, agreeing to disagree like any family/whānau,  finding our unity in Christ rather than confessing an ever-expanding list of beliefs on which we all are to tick every box; or we separate and walk our different ways.
I hope and pray for communion where the unity is based on an understanding of the multi-faceted gem that is God and God's good news. I treasure the lost (at least in my own Anglican Church of Or) insight of the value of common prayer; agreed, shared spiritual discipline without everything being mono-valently "interpreted"; where we do not incessantly attempt to "make windows into people's souls".
Until then, I am part of the Anglican Commnon.
Important postscript: How do you get from a commnon to a communion? When u and i are always included!
image source; for the second image see here.
If you appreciated this post, consider "liking" the facebook page, using the RSS feed, or following on twitter.
Similar Posts: