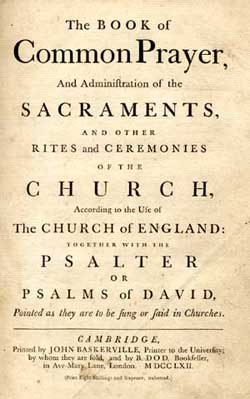 How often do you pray the psalms? How often would you pray through the entire psalter? All the psalms? Or do you leave out some psalms; some psalm verses? Do you find a psalm version that's more helpful for prayer (individually, together) than your regular Bible translation that's designed more for accuracy than for prayer? Do you have a way of taking up the psalm and deepening it as Christian prayer?
We are celebrating 350 years of the Book of Common Prayer 1662. Many of its principles and rationales are deeply sound. There is much we can learn from it, embodying its principles into our different time and context. Each of the above questions is dealt with at the start of the BCP. Hence, let us pause a moment and pick up The Order how the Psalter is appointed to be read
Here is the core of it:
THE Psalter shall be read through once every Month, as it is there appointed, both for Morning and Evening Prayer….

And at the end of every Psalm, and of every such part of the 119th Psalm, shall be repeated this Hymn,
Glory be to the Father, and to the Son: and to the Holy Ghost;
As it was in the beginning, is now, and ever shall be; world without end. Amen.

Note, that the Psalter followeth the division of the Hebrews, and the translation of the great English Bible, set forth and used in the time of King Henry the Eighth, and Edward the Sixth.
Similar Posts: