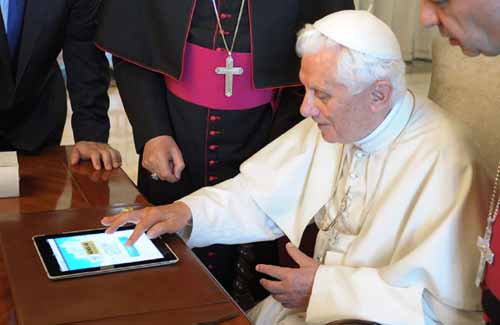 Supporters of this site might consider passing the hat around to buy the top-level domain ".liturgy".
The Vatican bought .catholic for $740,000! With an annual fee of $25,000.
Some might hope that they can register their site using the .catholic domain. Well – no such luck. The domain will be limited to those with formal Roman Catholic canonical recognition: dioceses, parishes, religious orders, and Roman Catholic institutions such as universities, schools, and hospitals.
So you won't have any chance of naming your site anglo.catholic or reformed. catholic. There is the interesting reflection on the purchase of .catholic. "What would Shi'a Muslims feel if the Sunnis were to apply for and be granted global control of '.Islam', thereby determining forever the orthodox composition of the Ummah? What would Roman Catholics feel if the Orthodox were granted '.Church'?"
The recent round of applications included one request for .christmas, but no requests for .christian. There were two applications for .church, but no one asked for .orthodox, .lutheran or .anglican. Seven applicants asked for .love, one requested .islam, but no one requested .jewish.
So if you have a spare $740,000 with an annual extra of $25,000, do let me know (in the comments) and we can form a team. Let's be more inclusive of who can buy/have the .liturgy domain. bad.liturgy springs to mind. Lent.liturgy; shop.liturgy;…
We can sell romancatholic.liturgy to the Vatican as they seem to have lots of money for this type of thing. But, to be fair: they can't have catholic.liturgy.
Similar Posts: