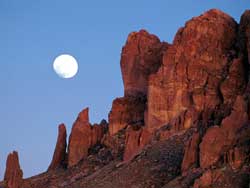 My friend, colleague, and fellow antipodean blogger, Rev Peter Carrell often describes what he would like to see happen if he were in charge. Now it's my turn…
I am concerned about the study, training, and formation of our clergy. [Particularly I'm concerned about liturgical study, training, and formation]. If I could have my way…
I am advocating, in this post, for a spiritual year.
A person discerning a call to ordination would be companioned by a mentor while participating as fully as possible in a worshipping community, and growing in their prayer life and ministry.
Once accepted to postulancy for ordination the postulant would have a spiritual year. This would be in a seminary or similar community focusing on the formation of future clergy.
Each day, in my imagined spiritual year, includes four offices: Morning Prayer, Midday Prayer, and Evening Prayer in community – preferably sung. The fourth, Night Prayer, is prayed at home before retiring (some might gather for this office also). There is also the daily Eucharist celebrated together as a community.
Each day the postulant has at least an hour of prayer alone. No particular style of prayer is necessarily followed, but during the year a person tries different styles for long enough to feel comfortable with that style and be able to help others with the different possibilities. Lectio Divina, Centering Prayer, Christian Meditation,…
You meet regularly with a spiritual director.
There is a month long retreat. You choose your own style, but this is not, as now too often happens, using the word "retreat" as a synonym for a conference!
During the year there are a couple of placements, of a month to six weeks, to stretch and challenge the postulant: eg. working in a hospice, spending a month living on the streets with street people,…
There are lectures on spirituality, worship, liturgy, spiritual direction for all. You may do at most one paper a semester towards an academic degree – but these must be in the areas of liturgy, worship, spirituality. Lectures and papers support reflection on the spiritual journey and are limited to keep the focus balanced on the spiritual development. This is not an academic year, it is a spiritual year, deepening your own spiritual prayer life, making this the foundation of your future ordained ministry, and enabling you to be a spiritual companion with those you will serve with in ordained ministry.
Similar Posts: