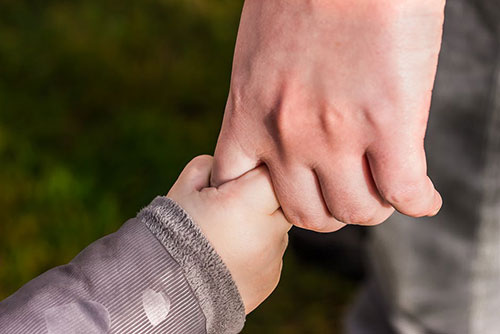 A very thorough survey in Great Britain this year (weighted to be demographically representative of all GB adults) has come up with a conclusion that may surprise many:
Two-thirds of Christians become Christians between the ages of 0 and 4 years old.
So what is the church's focus on this pre-school age? Are we facilitating and enabling those aged 0-4 to become Christians (and not out of fear that the club is shrinking and who will maintain the club houses? But because we genuinely believe that this is Good News).
In my diocese, we (only) have two (Anglican) pre-schools. Could we, should we, have more? Why don't we have more?
How much are we focusing on young families? Families of preschoolers? How comfortable do/would families with 0-4-year olds feel in your communities? At your services?
In the comments, you could put good resources that you are aware of. What books do you suggest? Where are the websites for activities for this age group? For young families?
I'm especially interested – where are the resources for such young families to celebrate faith naturally in their home life?
What is your community's baptism preparation like? And what is the "follow up", the ongoing life that is your community's assumption after baptism?
As a parish priest, I would try and visit on the anniversary of the baptism – or, at least (if I couldn't), send them a card (usually including some home-life, faith-celebrating suggestions). And if they had moved out of the parish, I would send them a card to their new address (if I knew it – checking carefully, first, that all was fine with the child I had baptised and with the family. I have heard some absolutely dreadful stories of church sending anniversary cards and invitation-to-Sunday-School-at-age-five to a family when the child has actually died – sometimes years before).
As well as having godparents, I introduced a "Parish Baptism Sponsor" who presented the candle in the service. Such a sponsor kept up the relationship with the family. The family kept the candle, and I encouraged them to light it on significant days: Christmas, Easter, Pentecost, Birthday, the Baptism anniversary,… and to bring the candle to church on the Sunday close to the anniversary when we would light it in the Eucharist with a song and a prayer.
Add into that conversation our baptism statistics:
In 25 years, baptisms had dropped from 937 to 234 (down 75% – or 81% relative to population). In the last three years they have dropped further to 162, a further drop of 31% in three years.
What do you think?
If you appreciated this post, do remember to like the liturgy facebook page, use the RSS feed, and sign up for a not-very-often email, …
Similar Posts: