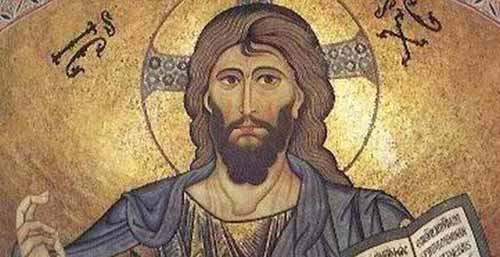 Read – reflect – respond (in prayer, silence, possibly a comment)
Lectio Divina – sacred reading
Do you have any reflection on today's reading and collect?
O God, you have given us the Good News of your abounding love in your Son Jesus Christ:
So fill our hearts with thankfulness that we may rejoice to proclaim the good tidings we have received; through Jesus Christ our Lord, who lives and reigns with you and the Holy Spirit, one God, for ever and ever. Amen.
After this Jesus went about in Galilee. He did not wish to go about in Judea because the Jews* were looking for an opportunity to kill him. Now the Jewish festival of Booths was near.
But after his brothers had gone to the festival, then he also went, not publicly but as it were in secret.
Now some of the people of Jerusalem were saying, 'Is not this the man whom they are trying to kill? And here he is, speaking openly, but they say nothing to him! Can it be that the authorities really know that this is the Messiah? Yet we know where this man is from; but when the Messiah comes, no one will know where he is from.' Then Jesus cried out as he was teaching in the temple, 'You know me, and you know where I am from. I have not come on my own. But the one who sent me is true, and you do not know him. I know him, because I am from him, and he sent me.' Then they tried to arrest him, but no one laid hands on him, because his hour had not yet come. (John 7:1-2, 10, 25-30)
*I have written often enough about the bad translation of "Jews" (Ἰουδαῖοι) – this passage highlights the silliness of the mistranslation – Jesus didn't go from Galilee to Judea because the "Jews" would seek to kill him! Clearly, there were "Jews" in Galilee!!! The word mistranslated as "Jews" makes far more sense translated as Judeans. This becomes more of an issue as we head towards Good Friday and the reading of the Passion from John's Gospel where translations blame the execution on the Jews rather than on the Judeans. The silliness of the translation is underscored in the King James Bible:
After these things Jesus walked in Galilee: for he would not walk in Jewry, because the Jews sought to kill him. (John 7:1)
If you appreciated this post, consider liking the liturgy facebook page, using the RSS feed, and/or signing up for a not-very-often email, …
Instagram's @liturgy is the new venture – if you are on Instagram, please follow @liturgy.
Similar Posts: