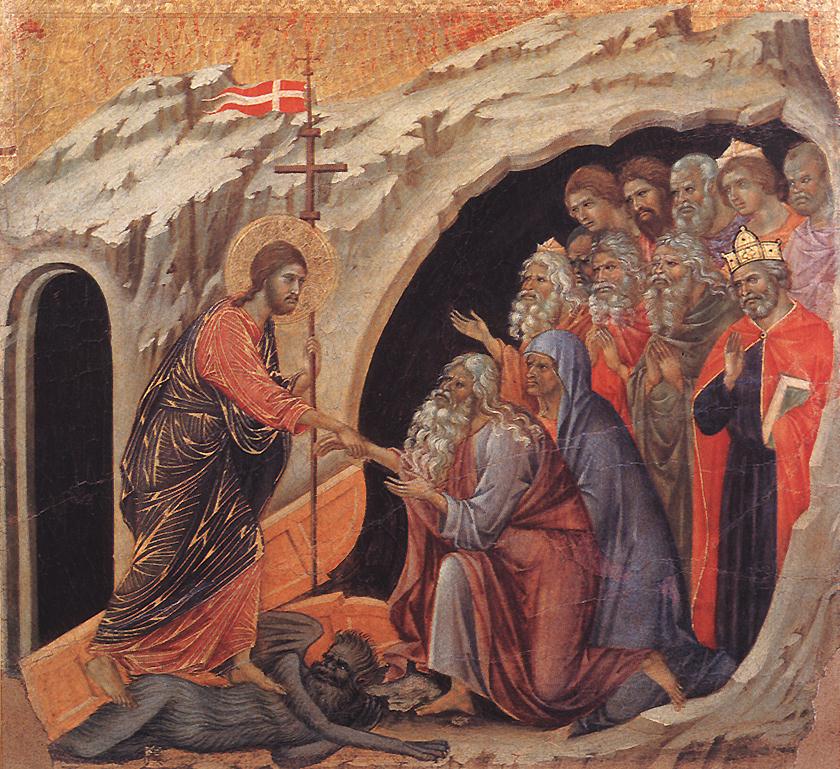 he suffered death and was buried
was crucified, died, and was buried
There is this strange day in the church year: Holy Saturday, the day between Good Friday, when Jesus dies, and Easter Day when he rises from the dead. Some call it Easter Saturday – that's absolutely incorrect – Easter Saturday is a week later.
One of the things about the story of Christ's life is that we can all find ourselves in there somewhere. And we are all called to live out one or more dimensions of that story.
Holy Saturday, what seems like that strange nothingy day between being redeemed and seeing the results of that redemption, what seems like that strange nothingy day between everything being destroyed and everything being made even better than before, Holy Saturday is a day, an idea, a model, that we do not think enough about. Holy Saturday is the day of waiting, of hoping – for a better future.
We in Christchurch are living Holy Saturday, that strange time between things being destroyed and things being, we hope, even better than before. In some ways the planet, even possibly the universe, lives in Holy Saturday – hoping for a better tomorrow.
Some of you might be in a Holy Saturday time of your own life now – when things look pretty bleak. Others of you when, in the future, you hit a Holy Saturday time, when things look hopeless, may you think back to the Christ story, the realisation of the countless others who have been in a similar situation before you – and may you hold onto the promise of hope that the Christ story gives for a better future.
Other reflections on Holy Saturday
This is the fifteenth post in a series on the Creed.
The first is Apostles' Creed.
The second is I believe in God.
The third is a source of the Apostles' Creed.
The fourth is I believe in the Father.
The fifth is Handing over the Creed.
The sixth is I believe in Jesus Christ, God's only Son
The seventh is Don't use the creed in worship
They eighth is Truly God truly human
The ninth is Conceived by the Holy Spirit
The tenth is Don't use the creed in worship (part 2)
The eleventh is Born of the Virgin Mary
The twelfth is Don't use the creed in worship (part 3)
The thirteenth is Crucified under Pontius Pilate
The fourteenth is crucified
Similar Posts: