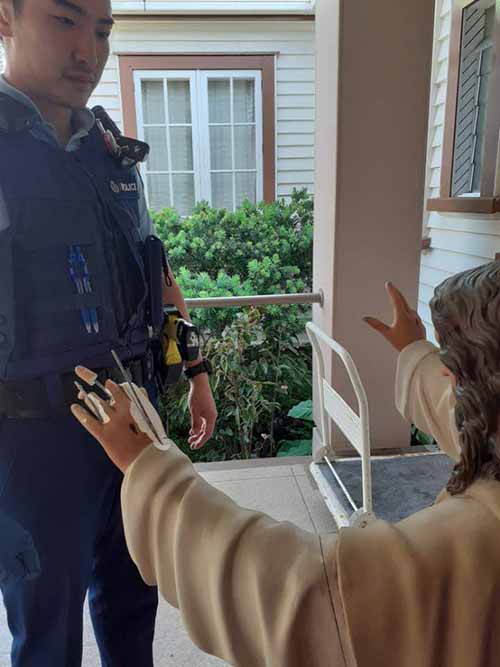 A story this past week has been on NZ national television channels, and international news. Two statues were stolen from the Auckland Carmelite Monastery. The thieves were in and out within four minutes just before Morning Prayer.
Sr Johanna went public on her facebook profile with the information from CCTV footage about the Jesus thieves, complete with photos, even the make, date, and licence plate of the car. The thieves had taken from the monastery previously.
This time, they took statues of the Most Sacred Heart of Jesus which has been with the community since 1940. The Sacred Heart, with arms outstretched, greets everyone arriving. The Little Infant of Prague was taken from the Chapel.
The story has a happy ending. The statues were found and returned, only a little worse for wear.
Carmelite sisters live an enclosed life. The media interest and Sr Johanna facebook posts show a joyful life, more connected to the world than many would imagine. The community's website also indicates that they have at least one "extern sister" who is not bound by enclosure.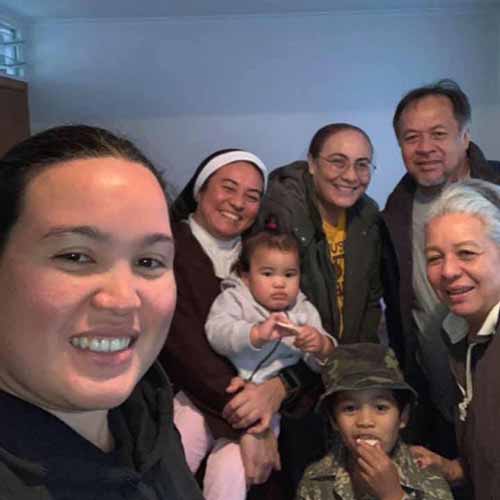 Let us pray for them, and all who live enclosed, contemplative lives. They pray for us.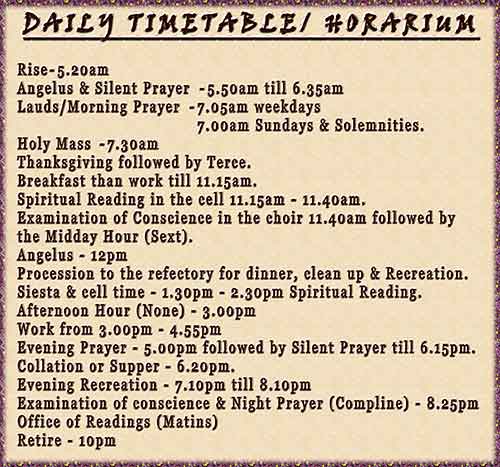 Similar Posts: