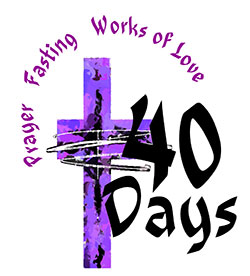 I'm collecting links here to resources for Lent. Especially for those who are not regulars here.
Please remember to click on the different tabs on the menu above; hover over them to see sub-menus, use the search box in the top right to find what you are looking for.
Please add other resources, including your own, in the comment box below.
Shrove Tuesday (day before Lent)
We give up "Alleluia" during Lent (and, since we cannot say the word, refer to it as the "A" word).
Alleluias we now forfeit in this holy time of Lent. Alleluias we relinquish as we for our sins repent, A Hymn for Shrove Tuesday We do not use the Gloria ("Glory to God in the highest…") in the Eucharist in Lent.
Reflection on Shrove Tuesday
The quaint practice of getting eggs to make pancakes to use up the eggs we give up (to allow them to hatch in Northern Spring!)…
Mardi Gras – "fat Tuesday"
Ash Wednesday and beyond
Ash Wednesday – A Service for the Beginning of Lent
A few simple suggestions for during Lent
What is Lent – especially translating it to the Southern Hemisphere
Palm Sunday/ Passion Sunday
Maundy Thursday (Holy Thursday)
Good Friday
The catechumenate
For communities that follow a catechumenal process in which Lent is central:
Lenten preparation (catechumenate)
receiving the Lord's Prayer (catechumenate)
receiving the creed (catechumenate)
enrolment for baptism (catechumenate)
A badge
Many people like, from time to time, to add a badge to their website or blog.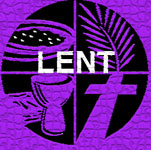 The HTML for adding the above badge to your blog or website is:
Similar Posts: