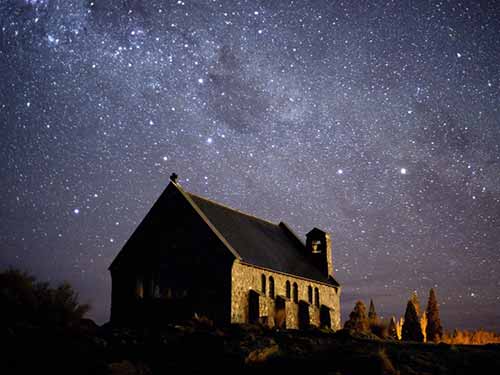 Lord,
it is night.

The night is for stillness.
Let us be still in the presence of God.

It is night after a long day.
What has been done has been done;
what has not been done has not been done;
let it be.

The night is dark.
Let our fears of the darkness of the world and of our own lives
rest in you.

The night is quiet.
Let the quietness of your peace enfold us,
all dear to us,
and all who have no peace.

The night heralds the dawn.
Let us look expectantly to a new day,
new joys,
new possibilities.

In your name we pray.
Amen.
This prayer in Night Prayer of A New Zealand Prayer Book He Karakia Mihinare o Aotearoa (page 184) is possibly the best-known, best-loved of the "endemic" prayers in that prayer book. This week I was again asked about the history of the prayer, and I saw some incorrect stories circulating.
Rev. John Williamson was the secretary of the Provincial Commission on Prayer Book Revision when it concluded its work in 1987. He has since died. He was a humble, talented priest, serving the commission and the church. The commission had been meeting for its very last meeting to prepare to send the text off for its debate at General Synod. They asked John to lead the final time of prayer together.
He wrote the above prayer and used it at that service. Read the prayer again, and you can hear echoes of how the commission felt after its years of intense work. After the time of prayer one of the commission members said it should go into the Prayer Book. The others agreed, and the prayer had to be retrieved from the waste paper basket where John, humble as ever, had tossed it after leading that office.
You can read more NZ liturgical history here.
image source: Church of the Good Shepherd, Tekapo, New Zealand.
Similar Posts: