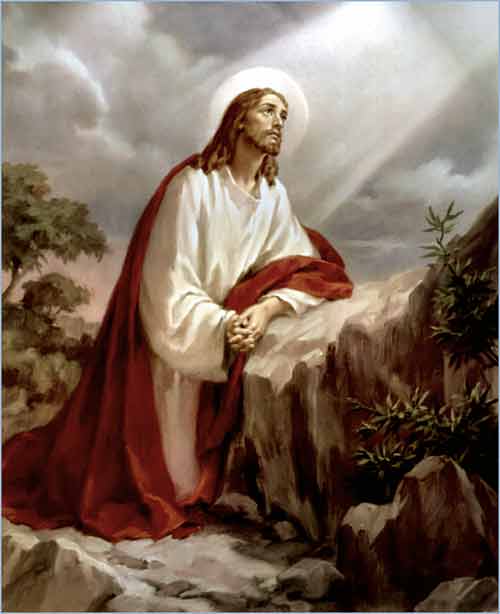 Jesus was praying in a certain place, and after he had finished, one of his disciples said to him, 'Lord, teach us to pray, as John taught his disciples.' He said to them, 'When you pray, say:
Father, hallowed be your name.
Your kingdom come.
Give us each day our daily bread.
And forgive us our sins,
for we ourselves forgive everyone indebted to us.
And do not bring us to the time of trial.'
I have recently been spotting blog posts, and have engaged in online and offline conversations about how people pray. These conversations started when I discovered that many people presumed something akin to: "I always thought prayer always had to be the same way. Get down on your knees, put your hands together, bow your head, close your eyes and talk, out loud, to God."
So my first question is: how do you pray?
I have been fascinated by my conversations. I have wondered how widespread this to-pray-you-must-kneel-and-talk-aloud approach is? Who teaches this approach? Is this an approach taught to children – without any suggestion that a relationship grows and changes into adulthood?
The anecdotal understanding I now have is that this has been the way that children have been encouraged to pray, often having it modelled to them by an adult. But there has been no further catechesis to help the child/young person move into different forms of prayer.
My primary ministry is with young people who are taught, and modelled, and encouraged to experiment with a wide variety of methods of prayer, silent, aloud, imaginative, sung, with a collection of possible postures and gestures.
This website also offers a wide variety of ways of praying:
The Daily Office
Lectio Divina
Silent Prayer
The Eucharist
Apophatic
Daily Examen
etc.
Have you come across the one-way-to-pray approach that I have now encountered and described at the start of this post?
What do you think about this?
What way do you pray, and what different ways can you suggest that people try?
This is the first post in a series reflecting on the Lord's Prayer.
Similar Posts: