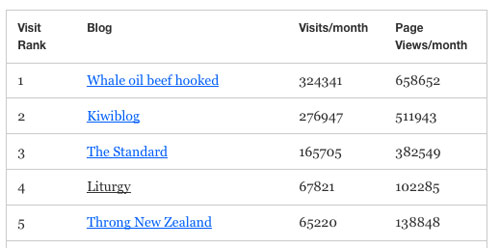 A regular visitor to this site got in touch with me with a list of New Zealand sites and we discussed why this site wasn't on it. It required access to the site's statistics. I corresponded with Ken Perrott, who organises the list, and worked out that there is a way to make only the numbers visiting, of the statistics, available – so that there was no breach of privacy.
The results are available here now. On this list, Liturgy, is the most-visited Christian/spirituality site based in New Zealand. In April there were 67,821 visitors here going to 102,285 page views.
Sometimes, you will understand, in a very busy week, I might have a moment when I wonder about the time and energy I put in to running this website. But the visiting and encouragement of you all does encourage me. Thank you.
It is not insignificant that the fourth most-visited blog site based in New Zealand is a Christian site focusing on spirituality and worship.
Similar Posts: