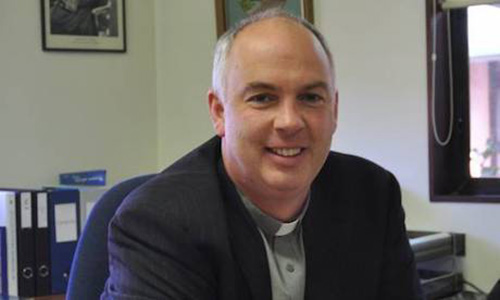 Tomorrow (Saturday, 3 March), Fr Paul Martin SM will be ordained a bishop. He is the tenth Roman Catholic Bishop of Christchurch – the first was also a Marist Father. Congratulations to him, and prayers for him and his community.
I met Fr Paul from time to time in his role as Deputy Rector in Pastoral Care at St Bede's College, Christchurch, and I have spoken to him a couple of times since his appointment. He is a wonderful, warm person with wide experience and deep thinking and wisdom.
Sadly, I cannot attend the episcopal ordination as we have been summoned to be at our diocesan synod discussing the usual topic.
My prayer, and the prayers of many, are with Fr Paul and the RC diocese and the wider church.
Holy and living God,
you call men and women
to bring us your creative and redeeming Word.
Equip your people
for their work of ministry
and give to this your servant, Paul,
now to be ordained,
the gifts of grace he needs.
Amen.
(A New Zealand Prayer Book He Karakia Mihinare o Aotearoa page 914)
Some more about Fr Paul here and here.
If you appreciated this post, consider liking the liturgy facebook page, and/or signing up for a not-very-often email, …
Similar Posts: