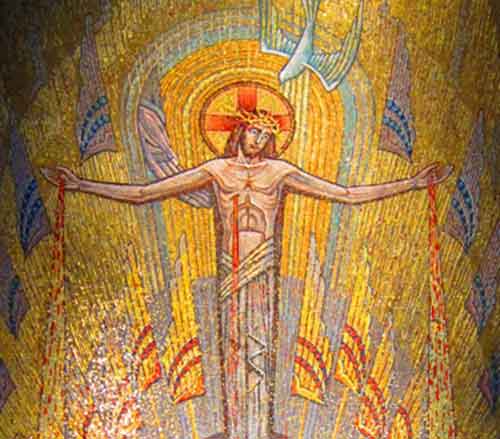 Let us pray (in silence) [to live in the freedom God gives us]
Pause
Almighty and most tender-hearted God, [or Compassionate God]
through your inexhaustible goodness,
keep us from all that may hurt us,
so that, ready in both mind and body,
we may, with free hearts, pursue your purpose;
through Jesus Christ
who is alive with you,
in the unity of the Holy Spirit,
one God, now and for ever.
Amen.
The above ancient prayer is used by Roman Catholics and Episcopalians/Anglicans (but not necessarily on the same day). It has a long, shared history which you can find here with commentary and reflection: Ordinary 32. The above is my rendering in my Book of Prayers in Common.
Some other celebrations this coming week:
Monday 7 November: Willibrord
Thursday 10 November: Leo the Great
Friday 11 November: Martin of Tours
Saturday 12 November: Charles Simeon; Theodore of Studis; Josaphat
You can add your ideas and resources below.
If you appreciated this post, do remember to like the liturgy facebook page, use the RSS feed, and sign up for a not-very-often email, …
Similar Posts: