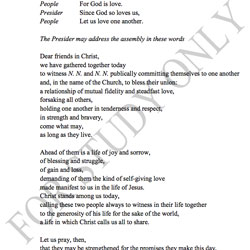 After several years of study, the Episcopal Church (TEC) has released a draft and reflections around what formally-approved TEC liturgical rites for blessings of committed same-sex relationships may look like.
Before presenting these resources it may be worth reminding people, for some comparison, of the liturgical situation in Anglicanism in NZ. In 1992 the NZ provincial Liturgical Commission produced a collection of experimental services which covered a liturgy recognising the end of a marriage, healing from abuse, blessing a relationship, and a new beginning. These rites have been used by people at every level of the church.
Liturgy for the Blessing of a Relationship (pdf)
Liturgy of Healing from Abuse for Women (pdf)
Liturgy for Recognising the End of a Marriage (pdf)
A Liturgical Resource for Addressing Experiences of Abuse in the Church (pdf)
New Beginnings (pdf)
If there was any uncertainty about the status of these rites, some of the same people who worked at producing these 1992 liturgies also produced the Worship Template:
The Worship Template as passed by General Synod 2002
This was passed by General Synod on 16 May 2002, allowing the 1992 rites, including the Liturgy for the Blessing of a Relationship, and beating the apparent making-of-history by the Diocese of New Westminster.
The proviso for using these rites is that, if there is a Prayer Book rite (formulary), the Prayer Book rite has to be used (remember "the formularies may not be diminished"). So (follow this carefully) if a committed same-sex relationship is a marriage, then the marriage rite in the Prayer Book would need to be used [and it would follow, I think, that one couldn't proceed as the formulary requires a man and a woman…] BUT – if a committed same-sex relationship is not a marriage then one can proceed and use the Liturgy for the Blessing of a Relationship.
Currently the Anglican NZ teaching is that marriage is between a man and a woman. That is also the legal position in NZ. A committed same-sex relationship in NZ can be a Civil Union, but not a marriage. This means that the Prayer Book rite of marriage is not an impediment to using the Liturgy for the Blessing of a Relationship for a relationship that is not a marriage.
There are some arguing for a change to the understanding of marriage. [And let's not pretend there is consensus amongst Christians about what marriage is. Let's not pretend that for many Christians the definition of marriage hasn't changed (using a Liturgy for Recognising the End of a Marriage is sufficient evidence of quite a shift). For some the definition is still changing]. But that is a different discussion.
the TEC draft rites
The Episcopal Church's Standing Commission on Liturgy and Music has released excerpts from its report I Will Bless You, and You Will Be a Blessing: Resources for Blessing Same-Gender Relationships. This includes the text of its proposed rite of blessing.
These drafts will now be studied by bishops and the lay and clergy delegates ahead of the church's General Convention later this year. The discussion and debate will be available for viewing from March 16-23 on the Deputy Online Forum for the public's viewing.
You can read this material, which includes the church's historical views and theological reasoning for making changes here. The Eucharist forms the context for the rite.
Formal approval is not on the agenda for this year's General Convention. That process will not happen until 2015, 2018, or even 2021. So it is important to note that these are just drafts, and it will likely be years before any final liturgy is approved for official use across the Episcopal Church.
In terms of process, I am in favour of a clean and clear process for authorisation of what we agree to be our shared spiritual practice. I do not think that the Worship Template serves us well in this regard in NZ. Obviously there are different positions that can, with integrity, be held on this particular topic and, as with divorce and (re)marriage, it is possible to hold such diversity together.
Similar Posts: