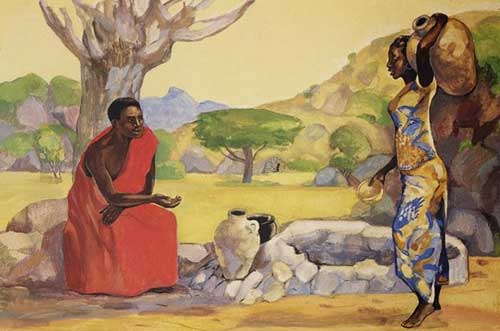 Is the church, is your church, welcoming to a wide variety of vocations and lifestyles? How welcomed and at home does a single, young person feel? A teenager? A child? A newly-married couple? A celibate person in her thirties? A widower in his fifties? A not-so-young couple who cannot have children?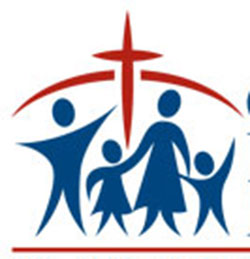 Does the church, your church, present an image of the ideal members as being a family with young children? I've seen church logos with mum, dad, son, and daughter!
I was recently talking to a single woman who struggles to find a church community in which she feels at home – most communities have old couples, widows and widowers, possibly a sprinkling of younger families, and then there might or might not be dating younger people. Where, this person asked, does the single person not looking for a partner fit into this? Where, you might well ask, does the vowed celibate find a spiritual home?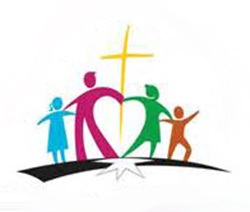 Dovetailing into this discussion is how varied can church leadership be, could it be? A lot of Christian leadership has been male and unmarried. But that is not the only model. Half of Christianity is led by Pope Francis, and that half is usually conceived of as having a celibate, male leadership. But there are married deacons and married priests in that denomination currently. Pope Francis has set up a commission to look at having women deacons. Then there is the other half of Christianity. Orthodoxy has had married priests and deacons throughout the whole of Christian history, unbroken since the time of married St Peter. And Protestantism and Anglicanism has had women, men, married, single, and celibate.
A Married Priesthood?
Recently, there was the indication that Pope Francis desires individual bishops' conferences to explore the possibility of married priests in the Roman Catholic Church. A bishop's conference is the gathering of RC bishops in a region. NZ, for example, has its own bishop's conference.
Eastern (Non-Latin) Rites, faithful to Pope Francis, can already follow Eastern Orthodox practice and have married clergy. There are also over 45,000 permanent deacons in the world. Permanent deacons can baptise, witness and bless marriages, perform funeral and burial services outside of Mass, distribute Holy Communion, preach the homily (which is the sermon given after the Gospel at Mass), and are obligated to pray the Divine Office each day. They may be married. But there's a catch – they must be married before they are ordained. And, what surprises many people (including sometimes the deacons themselves!), if a deacon's wife dies, he must remain celibate. If he wants, as a widower, to marry again, he must apply for laicisation (removal of their rights to exercise the functions of the ordained ministry) before he is allowed to marry again.
Then there are married RC priests in the Latin (Western) Rite – these have normally been clergy in another denomination, and they have been (conditionally re) ordained as RC clergy. The same rule, of course, applies – if his wife dies, he cannot marry again.
The online discussion following the suggestion that Pope Francis might consider removing celibacy for priests as being compulsory was fascinating for me. Most of the comments I saw had a very pragmatic approach: being celibate, a priest has more time for parishioners – so the argument repeated itself again and again.
The majority of Anglican priests are married. Anglican parishes tend to be far smaller in numbers of parishioners than Roman Catholic parishes. So the parishioner-to-priest ratio provides more realistic pastoral care.
The concern, in fact, is that RC priests, stretched across four or five large RC parishes, do not "have more pastoral time for parishioners". Priests in such situations can become little more than "Mass priests".
To those who want to press the pragmatism argument, I would ask: if you are against married priests because they have a focus on spouse and possible children, are you similarly against monks and other vowed Religious (Dominicans, Franciscans, etc) running parishes? Their commitment to their Religious or monastic community and the contemplative life is akin to married persons' commitment to family.
We need to see the intrinsic value of celibacy as a specific vocation from God, expressing a certain facet of our God-human relationship. Celibacy is not about improved efficiency. Answering God's call to celibacy is about efficacy. Similarly, marriage is a different, specific vocation from God, expressing another facet of our God-human relationship. Answering God's call to marriage is likewise about efficacy, not simply efficiency.
What do you think?
If you appreciated this post, remember to like the liturgy facebook page, use the RSS feed, and sign up for a not-very-often email, …
Similar Posts: