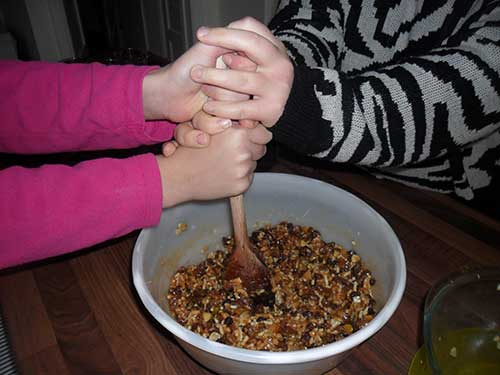 We have yet another ancient, shared collect. I am working on producing a full set of shared collects for the church year. My work so far can be found here: Book of Prayers in Common. My rendering is:
Let us pray (in silence) [that we may be prepared]
pause
Stir up, O Lord, [or Stir up, O God]
the wills of your faithful people;
that they, richly bearing the fruit of good works,
may by you be richly rewarded;
through Jesus Christ our Lord.
Amen.
The original is:
Excita domine quaesumus tuorum fidelium voluntates, ut divini operis fructum propensius exsequentes, pietatis tuae remedia maiora percipiant. Per.
I provide a commentary here.
I suggest that the Christ the King collect be used as the collect for the last Sunday in the Church Year. This "Stir Up" prayer, then, can be the Prayer after Communion. Also, the Christ the King collect is for the feast day, the Sunday. The Stir Up collect can be the collect for the week following.
Many will use this Sunday to stir up the Christmas cake/pudding.
If you appreciated this post, consider liking the liturgy facebook page, using the RSS feed, and/or signing up for a not-very-often email, …
Similar Posts: