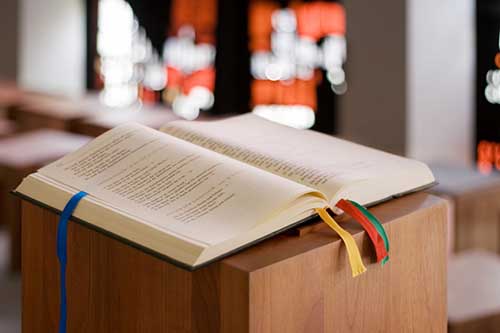 I have previously written about the Bible in the Life of the Church project which was commissioned by the Anglican Consultative Council (ACC) at its meeting in Jamaica in May 2009.
Now a commenter has pointed us to the publication of its Phase 1 report and material leading into Phase 2.
There is a lot of material:
Why might it be good to read the Scriptures together across the Communion?
How might Anglicans better interpret what we read in the Bible?
Bible Study Courses suitable for Lent or five sessions
What are the issues raised by the "Bible in the Life of the Church" project?
A day Conference outline to encourage deeper engagement with Scripture
Ten Practical Tips for Studying the Bible as Christian Scripture
A Helpful Way of Doing Bible Study – 4 Cs
Reading the Bible
Seeing Scripture through the eyes of "an other"
I would add alongside this, the stress on our shared Sunday lectionary, and the ancient tradition of lectio divina.
Similar Posts: