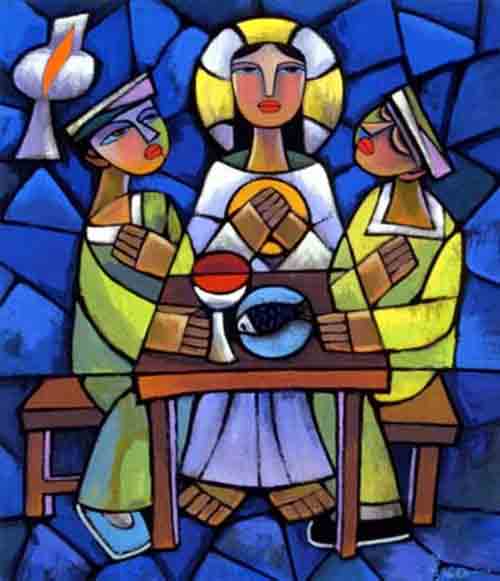 Last week, I put out two surveys on Jesus' Character Strengths: one for my In Real Life ministry to young people at a secondary school, the other through my online presence – mostly to older, churchy people.
The list of 24 character strengths is a common one. Each strength is important, and knowing them can be very positive. You can also dial up and dial down strengths – as we need all of them to flourish.
The result helped me to have one very fascinating insight [putting to one side the online criticism of me for being so presumptuous as "to evaluate the strengths and character of the Second Person of the Holy Trinity" – as if Jesus, in his full humanity, didn't have particular gifts. #Docetism].
The young (less churchy) people put Spirituality at the top with Love. And Forgiveness was a close second. The older, churchy people also ranked Love and Forgiveness at the top, but here's the kicker: Spirituality was basically nowhere to be seen!
So, what do I get from that: young people rank Spirituality highly, and connect Spirituality with Jesus. But older, church-going people don't associate Jesus with Spirituality. This means that churches don't articulate their church life as focusing on spirituality. In the context of church life, they don't have Jesus as a focus of spirituality.
I'm sure lots of people can come up with exceptions, but I suspect that the word "spirituality" doesn't occur much in the church's self-identification. It would make a fascinating study (if you do your doctorate on this – please credit me): looking at church websites, publications, and publicity – how often does the word "spirituality" occur?
So there is a disconnect of the church from the yearning of young people for spirituality. Generalisation: Young people will look to Jesus as a focus of spirituality – but not to church as the church does not present Jesus as a focus of spirituality. Hence, looking beyond a person (Jesus) to a religion (church/Christianity), young people would more naturally think of Buddhism as a focus of spirituality.
What do you think?
Here's the top 5 for Jesus by younger people: Spirituality; Love; Forgiveness; Leadership; Kindness.
Here's the top 5 for Jesus by older/church-going people: Love; Forgiveness; Honesty; Leadership; Humility.
If you appreciated this post, do remember to like the liturgy facebook page, use the RSS feed, and sign up for a not-very-often email, …
Similar Posts: