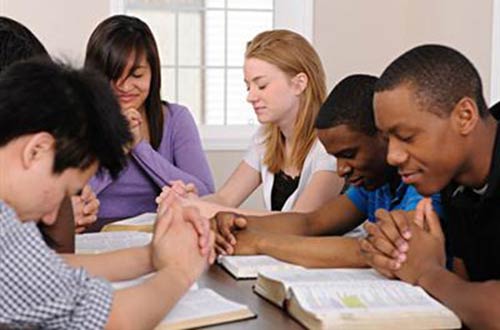 I have discovered yet another prayer that is shared across denominations.
This coming Sunday, Trinity Sunday, replaces the 8th Sunday in Ordinary Time. Next week is the 8th Week in Ordinary Time. For that week Roman Catholics, Anglicans, and others use an ancient prayer which I have rendered as:
Let us pray (in silence) [that we cooperate with God's will]

Pause

Grant, Lord, [or O God]
that the course of this world may be directed by your peaceful governance,
and that your church may be joyful as,
in confidence and serenity,
we serve your purpose;
through Jesus Christ, our Saviour
who is alive with you,
in the unity of the Holy Spirit,
one God, now and for ever.
Amen.
The image that springs to my mind is of God, as captain, directing the ship of the world and the church, and our commitment is to align ourselves to this purpose.
Trinity Sunday is a Feast Day. Its collect is not used for next week. So this is the prayer that can be used through next week.
Please add any comments and suggestions below. This collect will be added to my Book of Prayers in Common.
Click on this link to find my commentary and reflection on this collect: Ordinary 8.
If you appreciated this post, do remember to like the liturgy facebook page, use the RSS feed, and sign up for a not-very-often email, …
Similar Posts: