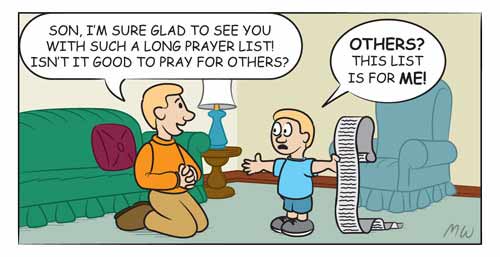 Your kingdom come.
John the Baptist can be a bit of an embarrassment for Christians because if we look honestly at the documents it's pretty clear that initially Jesus was a follower of John the Baptist.
In Matthew Chapter 3 it says:
In those days John the Baptist appeared in the wilderness of Judea, proclaiming, 'Repent, for the kingdom of heaven has come near.'
Jesus joins this group; Jesus is captivated by the message of John the Baptist. Then John the Baptist is imprisoned. Jesus picks up some of the basic ideas of his teacher, his mentor, John – but he also changes some things. You don't any longer, you notice, need to go to the Jordan – if you are sick, disabled, too poor or too old – Jesus will bring the message of the kingdom to you. Jesus is obviously more inclusive. And Jesus stresses that this is good news. Good news.
The idea and the ideals of God's kingdom can be so easily misunderstood. Jesus tells story after story after story to get his idea, his ideal across: the kingdom of heaven is like this; the kingdom of God is like that; what can I compare the kingdom to?
I don't think it is the actual words that are important. In the synoptic gospels of Matthew, Mark, and Luke, with the words 'Kingdom of God', or 'Kingdom of heaven', kingdom was the focus of Jesus' teaching. By the time, a few decades later, in a different context, in John's gospel, he barely ever has Jesus talk about the kingdom. In John's gospel the same idea is expressed in the words, 'eternal life'. So the concept of 'kingdom' didn't present the news of Jesus so well in the context of the Gospel of John's community. 'Eternal life' did it better for them.
I'm not sure: does 'eternal life' do it for you? I'm not sure what your image of Jesus talking about eternal life means to you – but the image that springs to my mind is of a church service that goes on and on and on and on – for ever. Well, some of you may be surprised, but if that's what Jesus is offering, if that's what Jesus is excited about, if that's what we are praying when we say 'your kingdom come' – then… ummm… atheism might look more attractive.
And that, I think, is a key – maybe the key. The key is not 'kingdom' or 'eternal'. The key is Jesus saying this is good news. What would be good news for you? What would you think was the best news you could think of?
Take time, when you can, and think about: what would you like the world to be like? What would you like life to be like?
Maybe it was a time when you were with a group of friends just having an awesome time, everybody enjoying themselves, able to be themselves, accepted by others – no power plays; no dishonesty…
I think for a lot of us it is those moments when we don't notice time. Or something else might come to your mind as your answer to, "What would you like the world to be like? What would you like life to be like?"
That, says Jesus, that is what you are asking for when you pray: your kingdom come. For your life, for the world to be like that. And the next key Jesus gives is – once you realise what you would like the world, life to be like – start living like that. Start living in the way you would like the world to be.
Your kingdom come.
This is the sixth post on the Lord's Prayer;
the first is Lord, Teach Us to Pray
the second is Our Father
the third is Our Father (part 2)
the fourth is Our Father (part 3)
the fifth is Hallowed be your Name
Similar Posts: