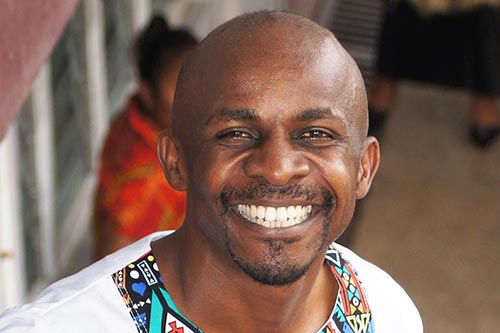 Yesterday, the Archbishops announced that The Reverend Steve Maina will be the next bishop of the Nelson Anglican Diocese:
Steve brings a proven mission focus to all aspects of his ministry and is widely respected for his energetic and innovative proclamation of the Gospel.

His leadership of NZCMS has revitalized its response to the sending of mission partners around the world, dramatically increased the numbers serving overseas, and involved a significant number of young people in mission initiatives.

We look forward to sharing with Steve in the leadership of our Church at a time when the challenges of presenting the Gospel in word and action require creative responses, alongside confidence in the enduring and simple Gospel message of God's love for all people made known in Jesus Christ.

Steve brings both a pastoral heart and a clear-thinking strategic approach to all that he does.
Bishop-elect Steve comes from Africa – my all-time favourite continent [OK – I haven't been to Antarctica – watch this space]. "The average church-going age in Kenya is 18," says Steve, "It's a very young church – we've got challenges of passing on the faith to the younger generations here in the west, but I hope that's something people can learn from."
Our thoughts and prayers are with him, his family, and with the Nelson Diocese.
You can read more here.
And here.
If you appreciated this post, consider liking the liturgy facebook page, using the RSS feed, and/or signing up for a not-very-often email, …
Instagram's @liturgy is the new venture – if you are on Instagram, please follow @liturgy.
Similar Posts: