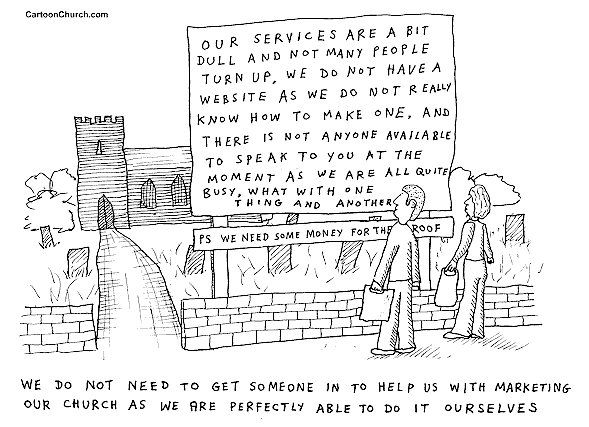 Relatively recently I sought to go to a church service. I checked the church's regular service times on their website. I could not go at the times provided on the site. Apparently, I later discovered, no one could. The regular service times had, quite some time ago, been changed. No one had updated the site. [Obviously all the regulars knew the new times…]
On another occasion, also relatively recently, I went to another church website of quite a large community for the service times. Nowhere on their site were service times given. But their office telephone number was given. I rang the number. The first person to answer did not know the church's service times and passed me to another. The second person also did not know the times – but helpfully went to check.
Someone recently was effusive about their experience at a particular church. I immediately looked at the website. The last time the vicar had updated the message was dated 2009.
Are there still sites showing Advent and Christmas services for 2011? Or worse?
Remember, if you want to check when a website was last updated, just paste the following code in the URL address-bar for that webpage and press enter:
javascript:alert(document.lastModified)
This does not work with all browsers. So if it doesn't work in the browser you are using, try some others.
Regulars will know that I am concerned that the church's presence is not only in cyberspace, but also in good old-style newspapers. The newspaper's wedding-planning I Do supplement came out again recently. Over recent years there has been no church presence in it. This time there was one denomination that had put an article in. Well done to the Presbyterians! You get this week's communication prize.
Our diocese has recently employed a second communications expert. I live in hope…
ps. if your community does not have a website – here's how to make your own free website. This site is run on WordPress powered by Headway, the drag and drop WordPress theme (review of Headway).
Similar Posts: