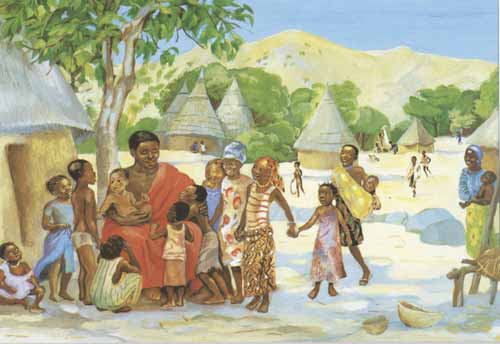 'Defamiliarise' is a word that has been echoing in my mind ever since I stumbled on its use recently in a book review.
In the image of Christ the King, when a crown is made of thorns, Jesus and the Gospel subverts the concept of royalty. When Jesus reigns from a cross, Jesus and the Gospel turns power upside down. When Jesus washes feet, we are given a lens on leadership and lordship that overturns our usual understanding. True wealth, says Jesus, is not measured by our bank's numbers. And the image of God being most active is that of a man nailed immobile against a slab of wood.
We've all used words like 'subvert' or 'transform' – because that's what Jesus and the biblical message does to our regular viewing of reality. Since the other day when I stumbled on 'defamiliarise' – that's going to be my word of choice for a while.
'Defamiliarisation' has a definition: "the artistic technique of presenting to audiences common things in an unfamiliar or strange way in order to enhance perception of the familiar." That seems a wonderful description of what Jesus was doing in his parables and metaphors. And his life and death. Defamiliarisation comes complete with Russian and German theories for those who enjoy that kind of thing (Russian: остранение ostranenie; German: verfremdungseffekt).
I like the quote by Samuel Taylor Coleridge, in his Biographia Literaria: "To carry on the feelings of childhood into the powers of manhood; to combine the child's sense of wonder and novelty with the appearances which every day for perhaps forty years had rendered familiar … this is the character and privilege of genius."
Isn't that exactly what Jesus pointed to:
Jesus called a child, whom he put among them, and said, 'Truly I tell you, unless you change and become like children, you will never enter the kingdom of heaven. Whoever becomes humble like this child is the greatest in the kingdom of heaven.
If you appreciated this post, do remember to like the liturgy facebook page, use the RSS feed, and sign up for a not-very-often email, …
Similar Posts: