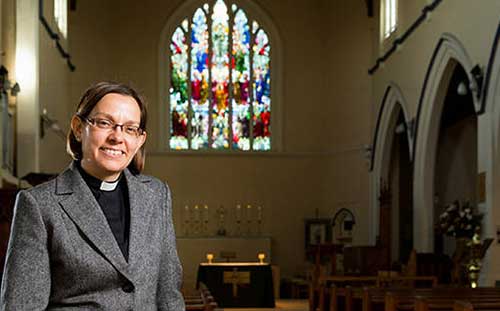 Our prayers for and good wishes to The Rev Dr Helen-Ann Hartley (and all those with whom she will serve) who has been chosen as the next Anglican Bishop of Waikato. She will become the first woman priest ordained in the Church of England to become a bishop. The Church of England does not allow for women bishops, the Anglican Church in Aotearoa, New Zealand and Polynesia has had women bishops since 1990 when Penny Jamieson became the first woman to be an Anglican diocesan bishop, and the second woman bishop in the Anglican Communion.
Helen-Ann (40) succeeds Archbishop David Moxon, who has gone over to Rome. She is currently the Dean of Tikanga Pakeha students at St John's College in Auckland. She was ordained a priest in 2005 in the Diocese of Oxford.
She worked as one of a team ministering to 12 rural parishes in Oxfordshire before being appointed as the Director of Biblical Studies and a lecturer in New Testament at Ripon College, Cuddesdon.
Helen-Ann, with her husband Myles, came to New Zealand in 2010 to research at St John's College.
And yes, she tweets.
Anglican Taonga, the official news-site of our church states, "She will become the seventh bishop for the diocese." That is incorrect, but that miscalculation needs some explanation.
Two bishops one diocese?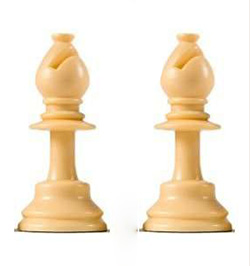 The Diocese of Waikato and Taranaki "holds a unique place in the Anglican Communion, having two Bishoprics; the Bishopric of Waikato and the Bishopric of Taranaki. This also means that there are two co-equal Diocesan Bishops; The Bishop of Waikato and the Bishop of Taranaki; and two Cathedrals, the Waikato Cathedral Church of St Peter and theTaranaki Cathedral Church of St Mary."
Not only is this unique in the Anglican Communion, it is possibly unique in Christian history. Elsewhere, there are assistant bishops, suffragan bishops, and coadjutor bishops, but the two bishops of the Anglican Diocese of Waikato and Taranaki are totally equal. [I do wonder how they decided it would be "Waikato and Taranaki" rather than "Taranaki and Waikato", which would be in alphabetical order! In some countries, to show real equality, it would be required that both terms are used with equal frequency].
After Archbishop David Moxon took up the position of the Archbishop of Canterbury's Representative to the Vatican, and Director of the Anglican Centre in Rome the diocese reviewed the concept of two equal bishops and decided to continue with it.
I am usually very careful with my commas and prepositions, but in some correspondence with someone, when I referred to the Bishop in (Taranaki or Waikato), I was quickly corrected that it is "of" not "in". [NB. even our official media switches between "of" and "in"].
Now Anglican Taonga gets the counting wrong. There have been six Bishops of Waikato, and one Bishop in (and more recently "of") Taranaki – making a total so far of seven bishops for the Anglican Diocese of Waikato and Taranaki. Helen-Ann Hartley will not become the seventh but the eighth bishop for the diocese. [Or, alternatively, only the third bishop of the Diocese so named and constituted by area. And, really, it is too complicated for me to do the calculation of the number of bishops who have had oversight over South Taranaki which was part of the Wellington Diocese… Not forgetting when Auckland bishops had oversight… And then there was Selwyn…]
Previously, the Bishop of Waikato was also one of our three archbishops (yes, not only do we have two equal bishops in one diocese, we also have three equal archbishops sharing one primacy). Now the Bishop of Taranaki is the new archbishop. [Might that weighting change to at least the occasional slip of Anglican Diocese of Taranaki and Waikato? 😉 ]
If you want to read more, here are
A paper on shared episcopacy by Bishops David Moxon and Philip Richardson
A paper on shared episcopacy (supporting documents)
The shared diocesan episcopacy statute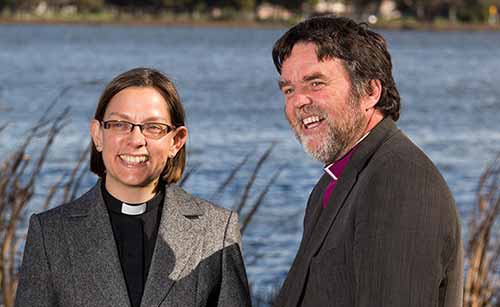 Similar Posts: